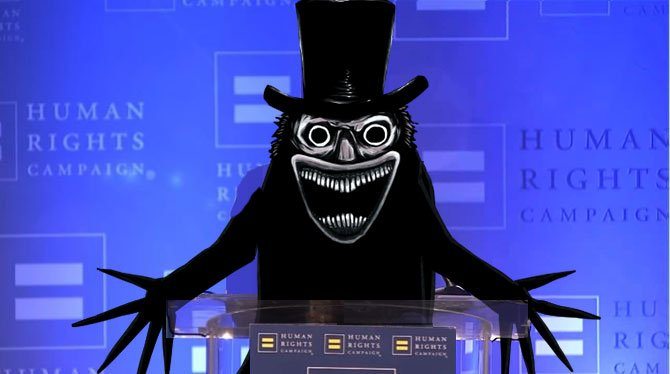 Article written by Jess Jones, Starobserver.com
The internet has decided that the titular monster from the 2014 film The Babadook is our new queer icon, just in time for Australia's Pride Month.
---
As Buzzfeed has reported, the film somehow made its way into Netflix's LGBT+ Movie section.
While the categorisation may have been in error, viewers have gone with it, declaring that the monster is gay and our new LGBT+ icon.
People have taken to social media to joke about the Babadook's place in LGBT+ culture.
"Breaking News: HRC to honour The Babadook with the Visibility Award," tweeted one person.
"I take back everything I've said about Tumblr," wrote comedian Thomas Violence.