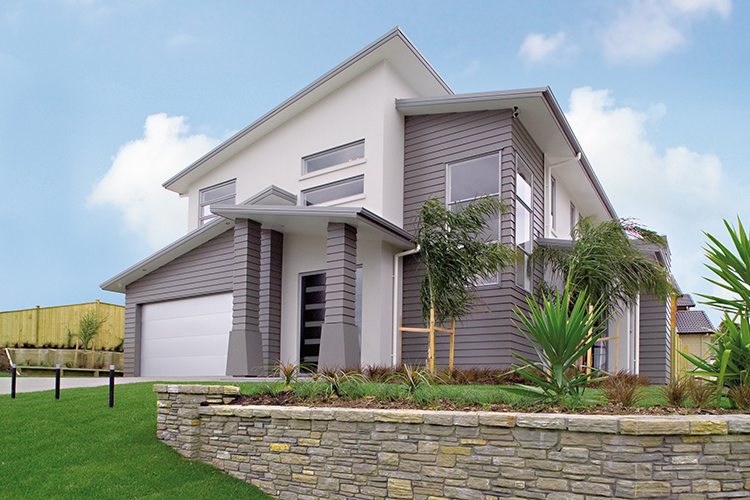 The Kiwi fascination with property means that many of us have considered an investment property at some time or another. If you're looking to start or grow your property portfolio, then why not consider making the most out of your existing section.
---
Building new can help you avoid the heat and uncertainty of auctions, LVR restrictions and expensive renovations for minimum rental dwelling standards. With potential capital gain at handover, alongside a comprehensive 10 year warranty, investing in property doesn't come much smarter.
In a New Zealand context, infill housing is defined as the construction of an additional dwelling on an existing residential site, through a process known as subdivision. Think putting a new house in your back garden. Because of this good use of space in an existing suburb, infill housing forms an integral part of high urban planning objectives. Put simply, it is desirable for councils through the reduction of urban sprawl and the creation of a compact city.
Infill housing is one of many land optimisation opportunities, and like medium density it allows intensification without the negative perception of higher density apartment living. The increased population mass also makes this attractive to the development of amenity, including better public transport and shops.
There are also significant benefits to this form of building for both a consumer and an owner-developer, with the reduction in land area helping affordability, variation of housing types, established desirable locations and reduced maintenance through modern construction standards.
Ellie Porteous, General Manager for G.J. Gardner Homes, says "given the current climate it makes sense for people to consider what options they have available to them with their current section. You'd be surprised by how much you can maximise your investment on sections as small as 300sqm"
At G.J. Gardner Homes, we have many options for you if you're considering making the most out of your current section, and believe we can help you as our team are ready and primed, offering to evaluate your existing home as to its suitability for subdivision, with a no obligation Preliminary Development Appraisal of site potential.
So what are your options? With land prices through the roof it's reassuring knowing that your current property could potentially be a goldmine.
Subdividing
By subdividing your existing section a new house can be built. If your section meets criteria, you could choose to live in one and sell the other, or live in one and rent the other. Or perhaps you could choose to sell them both. Either way, a brand new house in your existing area is a desirable prospect for many consumers.

Medium Density
Medium density developments allow multiple dwellings to be constructed on a single section, usually through the provision of a shared inter-tenancy wall, for example terraced houses.
Modern design, with better noise control and streetscape appearance often mean such developments can be extremely attractive to many Kiwis as it can easily cater for singles, couples and families. We can see popular and successful medium density examples in many New Zealand suburbs including Hobsonville Point in Auckland.
Knock down and remove
If you love where you live but don't love the house you live in, renovating may not be the most cost-effective way to improve your home. Replacing your old place with a brand new home could easily be a smarter investment and will maximise the value of your location. Modern building standards, lower maintenance and getting the home you've always wanted are all major benefits to building new while still retaining your post code.
So as many New Zealand cities prepare for long term population growth, why not consider your options whether it's a new house in the backyard, a replacement of your current home or something bigger.
Contact today on 0800 42 45 46 or visit www.gjgardner.co.nz to find your local franchise to discuss your indicative, no obligation Preliminary Development Appraisal and find out what options are available to you.