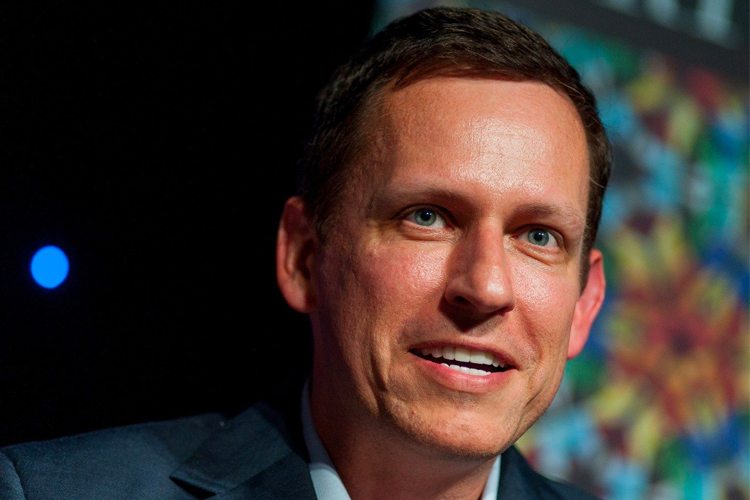 Peter Thiel – a gay New Zealand citizen not wanted here.
---
Peter Thiel is a gay American/German/New Zealander, 49, who co-founded PayPal, sold it to eBay in 2002, and was the first outside investor in Facebook. He has since sold some of his shareholding and is now worth an estimated US$3.7billion.
No crime in being lucky and rich, but Thiel we also find out is a Ayn Rand follower – an extreme believer in a libertarian far right philosophy where basically the successful walk over the majority and control the world. He has written that "a capitalist democracy is an oxymoron". He is also the founder of Palantir Technologies, used by – among others – the United States Intelligence Community and the United States Department of Defense, ostensibly to reduce terrorism by sweeping information on its citizens. The NZ Government has not confirmed that it also uses this organisation's services.
In 2007, Gawker ran a short article on Thiel, Peter Thiel is totally gay, people. Although focused on the significance of his being openly gay in the somewhat closed circles of Venture Capital, Thiel took exception to the article, citing a violation of privacy. This despite describing himself then, and now, as openly gay. Granted, Gawker was hardly high journalism and Thiel's sexuality was far from headline news worthy – but isn't that the point? The case for a violation of privacy was tenuous at best. Terry Boella (aka Hulk Hogan) on the other hand did indeed have a case against Gawker for violation of privacy, he sued Gawker for releasing a tape of him having sex with a friend's wife – a tape that had been recorded, according to Boella, without his knowledge or consent. It was uncovered much later that Thiel helped finance Boella's lawsuits to the tune of US$10m in what many consider to be his moment of revenge. Not only did Gawker Media eventually settle with Boella for over US$30m, they also declared bankruptcy.
Alongside his political and business activities, Thiel invests a lot of time and money in the pursuit of longevity. Nothing unusual there on the surface – after all, we all want to stay young and beautiful. Thiel is registered to be cryonically preserved and has invested in a company that is experimenting with injecting the blood of youth into older people. What's more, Thiel and his foundation created Breakout Labs to fund early stage research that might be considered too radical for traditional scientific thinking. While not entirely a bad thing, we've all seen how that movie usually ends.
A financial supporter of Trump's presidential campaign and a member of the executive committee of the president elect's transition team, Thiel is good friends with media personality Ann Coulter, a scathing and outspoken opponent of almost anything that doesn't fit a white, wealthy, Christian framework. It's an odd space for a man as seemingly liberal and free thinking as Thiel.
Thiel became a NZ citizen in 2011 but it only became public earlier this year when he was found to have been able to purchase a NZ$13.5m Wanaka lakefront property without Overseas Investment Office approval.
Nathan Guy, Minister of Internal Affairs at the time, has been widely criticised for granting citizenship to Thiel. The current Minister, support partner Peter Dunne, said earlier in July that based on the information he had, he would not have approved his citizenship. He was granted New Zealand citizenship despite having resided in the county for approximately 12 days and admitting to having no intention to live here in the future. What he did have however was multimillion dollar investments in Pacific Fibre and software company Xero, and a million-dollar donation to the Christchurch earthquake appeal fund. He is reported as pocketing a multi-million dollar profit out of his ventures to date in NZ. The Department of Internal Affairs considered the billionaire's entrepreneurial skills and philanthropic habits to be of sufficient public interest to grant him citizenship.
Peter Thiel is at best ambiguous, vengeful and secretive; at worst, a crackpot. In a country that prides itself on its entrepreneurial spirit, it's hard to see what it is that Thiel has to offer NZ that is so important to the public interest – except possibly an abundant bank account and an invite to the new American Administration's dinner table. As a gay role model? No thanks!