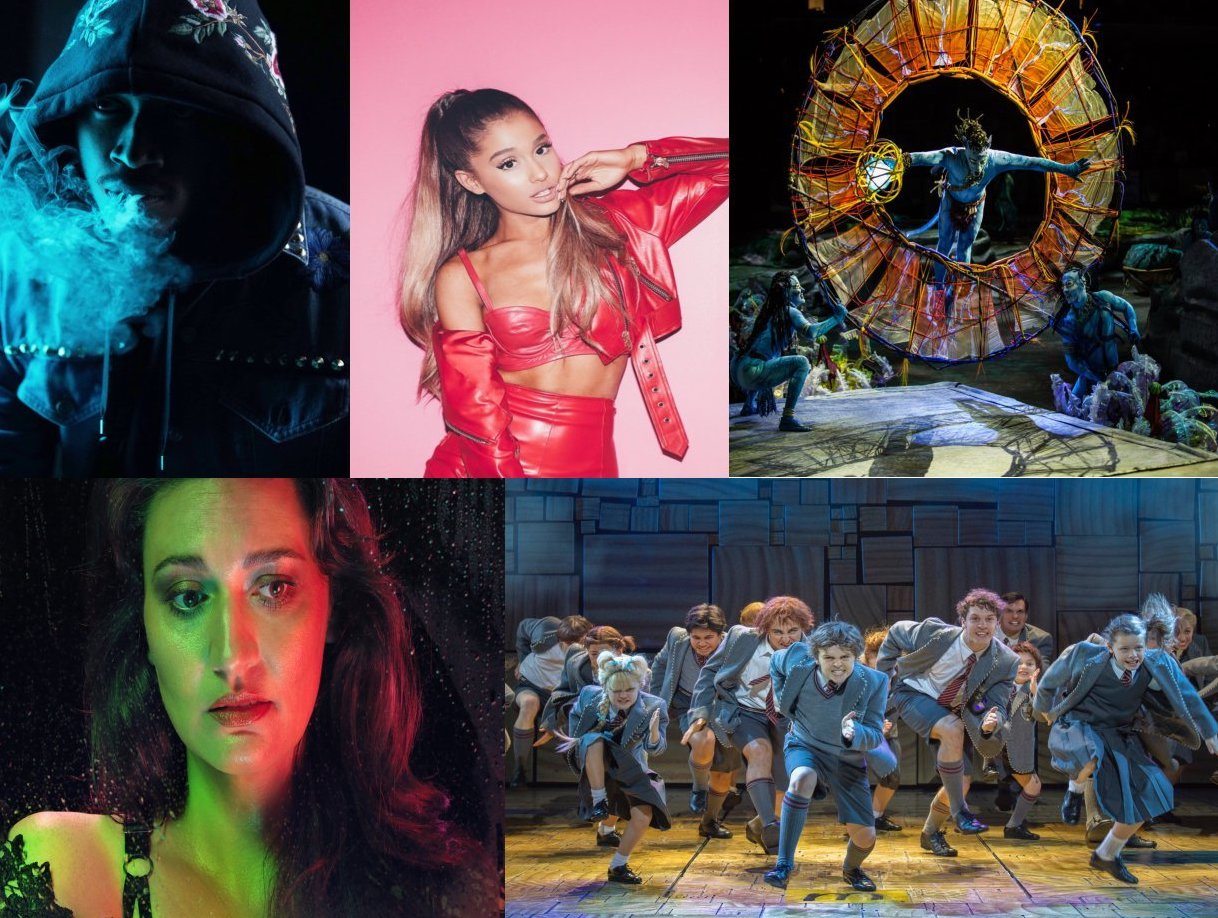 Oliver Hall runs through upcoming events and shows not already highlighted in express for this month.
---
I'm so Into You…
'Everyday' is one of the hottest collaborations this year and frequently played at Family's Down Under bar.
Teaming Pop Princess Ariana Grande with Rap Jedi Future, creating a sensual brooding RnB floor filler that juxtaposed Grande's sweet high notes with Future's throaty flow.
This month the two perform separate shows at the Spark Arena that promise to deliver hit-filled sets.
Auckland's Spark Arena hosts Ariana Grande's Dangerous Woman tour, 2 September & Future's Nobody Safe tour 28 September. Like us on Facebook. For all the latest tour announcements and access to exclusive presales. www.livenation.co.nz
Wherefore art thou Romeo?
For all you Juliet's out there, the Royal New Zealand Ballet is bringing Romeo to your town with their new version of Shakespeare's classic, now touring nationally. The RNZB are truly the shiniest jewel in Aotearoa's arts crown and frequently outshine touring Russian productions.
Recent performances have left audiences wondering if their budget rivals Game of Thrones and their biggest production of the year looks set to wow yet again.
Three-time Oscar winner James Acheson designed the set and costumes for this new production created by artistic director Francesco Ventriglia who has previously choreographed for La Scala, the Bolshoi and the Venice Biennale. Even if these accomplished resumes don't impress you – Romeo's tights will!
RNZB's biggest production of the year. Shakespeare's greatest love story, Romeo and Juliet is touring until 24 September. www.rnzb.org.nz
Haunted by Desire
There is no greater talent in the world than LGBT talent and SILO theatre is proving it. They have taken the greatest play (A Steetcar Named Desire) by America's greatest playwright Tennesse Williams (gay) and given it to NZ's greatest theatre director Shane Bosher (also gay).
Bosher's recent works include the heralded Cock (modern gay) and his acclaimed unabridged two-part production of Angels in America (classic gay). Bosher's work is always engrossing, thought provoking and often heart-breaking. His Streetcar is set in modern day Trump America and includes 'the scene' that most productions leave out. Prepare to be harrowed by theatre you won't forget.
A Streetcar Named Desire is on Auckland's Q Theatre until 16 September, www.silotheatre.co.nz. Auckland's leading producer of contemporary theatre. +64 9 361 1551 admin@silotheatre.co.nz or www.silotheatre.co.nz
Cirque's Blue Blockbuster
If you like your pert-bottoms blue and your loin cloths long – this is the show for you! Cirque Du Soleil has managed to remain the world's top live entertainment brand for nearly two decades by constantly updating what they do and broadening their company vision.
They have expanded their traditional artsy-circus shows by (in some cases) bringing elements of water (O) and ice (Crystal), or creating them as a tribute to the world's greatest pop stars (The Beatles, Michael Jackson).
Toruk – The First Flight is Cirque's first movie-inspired show, serving as a prequel to James Cameron's Avatar. Two beefy, scantily clad gymnasts take the lead roles of Ralu and Entu, taking dangerous dives, to save their planet.
Toruk – The First Flight is staged at Christchurch's Horncastle Arena from 1 to 10 September, and Auckland's Spark Arena from 15 to 24 September. www.ticketmaster.co.nz
Minchin's Marvelous Musical
Just weeks before the most critically acclaimed musical of the last decade touched down on our shores, co-writer Tim Minchin took aim on Australian's same-sex marriage laws, branded his home country as 'homophobic' and 'racist' in a short comedic song that soon went viral.
While you won't be hearing 'I Still Call Australia Hom-ophobic' here, you will be hearing the universally-praised classics he penned for this Royal Shakespeare Company production. Tony awards have been handed out to almost everyone who has played a significant part in the show including: sets and costumes, directing, choreography, script-writing and lighting. You are challenged to not be impressed!
Auckland's Civic hosts Roald Dahl's Matilda The Musical until 22 October. www.ticketmaster.co.nz