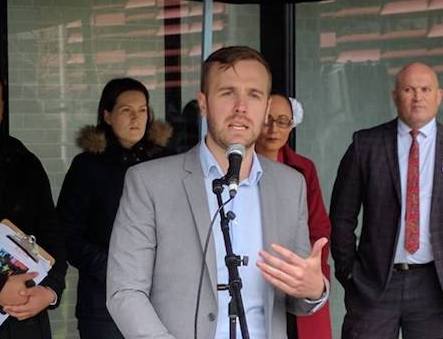 Damien Light was announced as the new leader of the United Future Party after Peter Dunne's stepping down two weeks ago. Damien, who has captured attention because of his likeness to American film star Ryan Gosling is not however standing in Dunne's old electorate of Ohariu in Wellington but Botany in Auckland where he lives with his partner.
---
Dunne is retiring from politics because he could see that the mood in his electorate seat was for change – and after 30 plus years representing the electorate he wanted to go out, like John Key, before the tide turned against him.
Botany is held by Jami-Lee Ross, a National MP who holds a big majority from the 2014 election. Can Damien make a mark in Botany? His appearance on the TVNZ minor leaders debate saw a surge of activity on social media so anything is possible for this election is showing a real hunger for change among even previous National supporters.