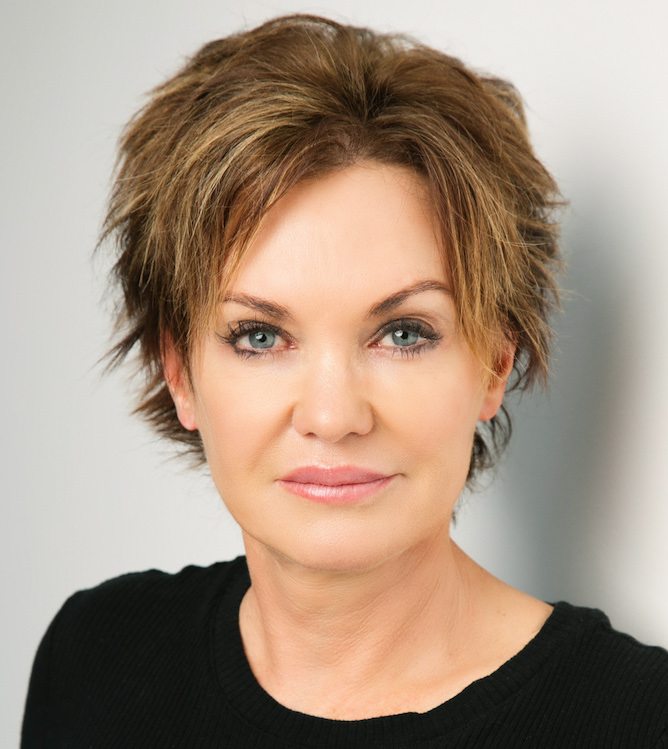 Last Legs is a lethally-funny black comedy about sex, death and politics, with an irresistible appeal to the old and bold of heart. This new play by Roger Hall, produced by Auckland Theatre Company debuts on 12 September in the ASB Waterfront Theatre.
---
News that Bill English is to open a new wing of the Cambridge Retirement Village sparks a revolution amongst its residents.
Though many want to turn on something special for the PM, others are less enthused and plan to stage a protest. Soon, new fractures appear along old fault lines, transforming the swanky facility into a hotbed of insurrection, intrigue and infidelity.
The shenanigans and skullduggery continue right up to the last minute – with the Prime Minister's car only moments away, a vehicle suddenly blocks the driveway. What's worse, it's a hearse!
Real Housewives of Auckland star Louise Wallace (Agent Anna, Shortland Street) will make her Auckland Theatre Company debut, alongside the star-studded cast which includes some of our country's most illustrious theatre actors, including Mark Hadlow (The Hobbit, King Kong, Nell Gwynn), Ray Henwood ONZM (Lord of the Rings, Heroes, The Crucible), Alison Quigan (Shortland Street, Calendar Girls, August Osage County) and Catherine Wilkin (Mcleod's Daughters, Trees Beneath the Lake, The Importance of Being Earnest).
Led by an expert creative team of experienced Roger Hall practitioners – including director Colin McColl, set designer Rachael Walker (Venus in Fur, That Bloody Woman, Angels in America), Last Legs is a chance to laugh, as if it were your last.
Express caught up with Louise Wallace to ask her about her role :-
You went from being on our screens as Auckland royalty to then be cast in a play set in a retirement village. That must have been a big change?!
Not really. I was pretty much playing a role in Housewives. I was far more controlled than I am in real life. Last Legs is another acting role. I like to think I play someone rushed into a retirement village way before my time! Actually, that is what happens to my character.
Was it shocking to be pegged for a role of someone who lives in a rest home?
Hey, chances are I'll end up in one anyway…..we all will, if our kids have their way. Nothing shocks me now….I'm 57 remember, I've seen a bit in my life.
What made you interested in taking the part in the first place?
The fact that ATC is the most prestigious theatre company in New Zealand and the fact that the artistic director invited me to take part. Also it's with the alumni of the NZ acting fraternity.
What do you think the audiences will like about the play?
It won't matter what age you are, you will enjoy it. Kids and grand kids will recognise their elders as they go nuts, get demanding and past it and older people will recognise themselves as their kids want to bung them into a retirement home.
What can they expect?
The audience can expect a damn good night out at the theatre. Lots of laughs, great acting and Kiwi humour at its best.
SEASON INFORMATION
Giltrap Audi Season of Last Legs
Auckland
12 – 27 September, 2017
ASB Waterfront Theatre, Halsey Street, Wynyard Quarter
Tauranga
13 – 15 October, 2017
Baycourt Community Arts Centre
38 Durham Street, Tauranga 3110
Hamilton
5 – 7 October, 2017
Clarence St Theatre
59 Clarence St, Hamilton Lake, Hamilton 3204
Booking info: www.atc.co.nz or 09 309 3395