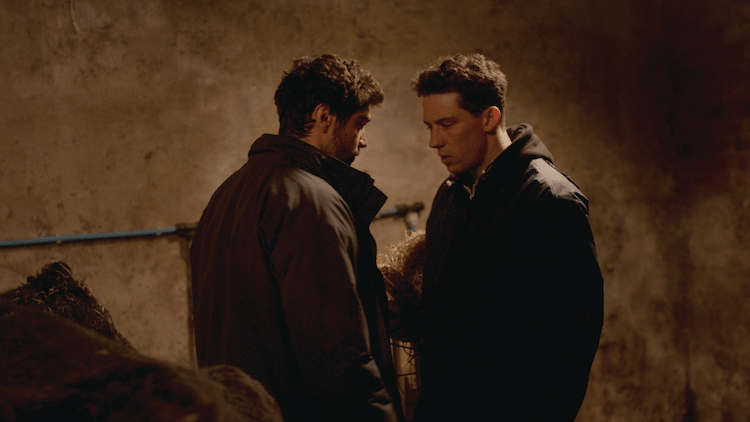 A breathtakingly rough Yorkshire landscape becomes the stage for a heart swelling performance given by Josh O'Connor and Alec Secareanu in God's own country.
---
Following his father's stroke, Johnny is forced to take over running of their farm. Living an animalistic lifestyle Johnny turns to drinking and aggressive casual sex to cope with his thin lipped grandmother and disapproving father. Johnny's depression is not spoken but shown through intricately placed symbolism weaved into the films tactile language as dialogue loses its value creating incredible visual impact throughout.
A life of Fumbled encounters in livestock trailers and throwing up last night's beer is disrupted by the arrival of Gheorghe a handsome Romanian labourer who arrives for lambing season. Gheorghe has an air of mystery about him, is loving, gentle and breathes tenderness into the animals he cares for. This is an artfully created parallel to how he approaches Johnny. Gheorghe equally expresses himself with unspoken feeling through powerful visual cues something which is as beautiful as it is intriguing to watch.
The sex scenes are explicit, and as their dynamic relationship develops through the stages of Johnny's emotions a notable cumulative pool of emotion builds. Aggression turns to affection and a relationship punctuated by stolen moments becomes something more powerful which needs to be seen.
God's Own Country
Director | Francis Lee