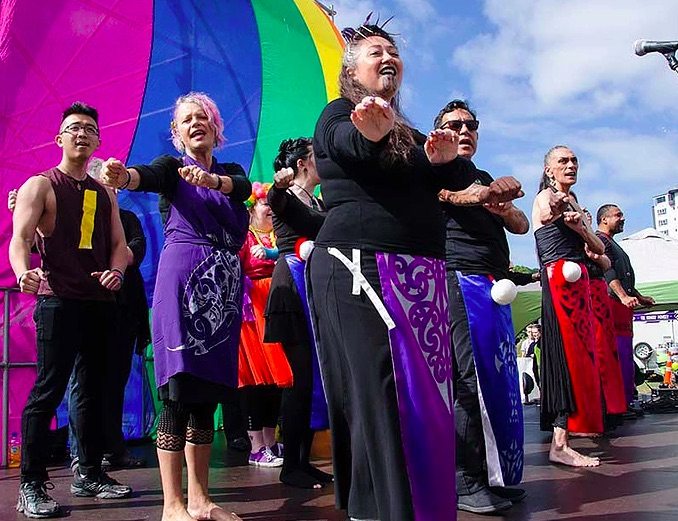 The new year isn't far away and with it comes the season of Pride in the Southern Hemisphere. The Wellington Pride Festival | Tū Whakahīhī e Te Whanganui-ā-Tara has released its dates, so its the perfect time for all of you who are out of town to book flights or organise a road trip.
Kicking off the festival once more is the much loved Out in the Park queer fair on 24 February and the festival will run until 10 March.
This will be the 32nd year Out in the Park has celebrated the queer community in the capital. With free entertainment including drag kings and queens, singers, dancers, comedians, it's a family affair with everyone welcome.
The Youth Ball is also a highlight of the Pride calendar. Hosted by young people and supported by older community members, the ball gives LGBT+ youth the opportunity to attend a ball in a safe and welcoming environment. Keep Saturday 3 March free for the ball, whether you're planning on attending or keen to help out – it's expected that 400 youth will attend from the Wellington, Wairarapa and Manawatu regions.