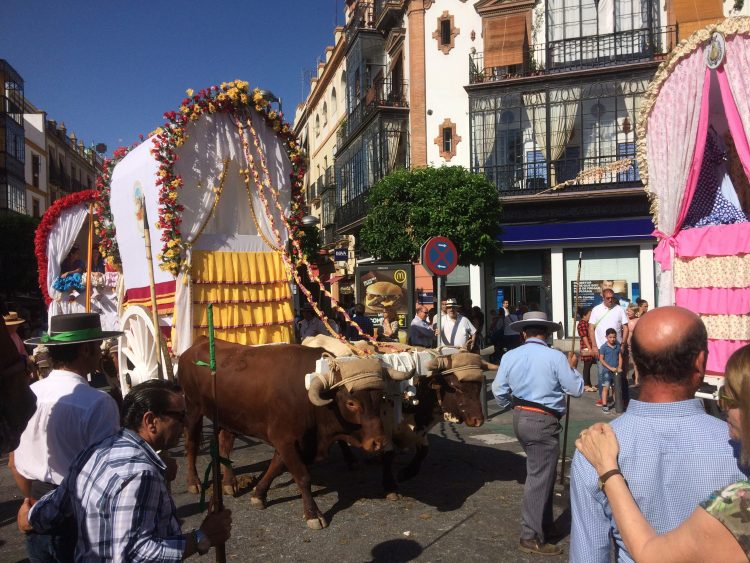 Tumbling European long distance airfares are now making it possible to consider the luxury of spending that 2 or 3 week annual holiday in Europe rather than closer to home.. express's Richard Todd checks out Spain on a recent visit and finds it surprisingly affordable and even more sensuous and appealing than when he was last there over a decade ago.
---
During the early European summer small hotels (2 or 3 star) can be found all over Spain at NZ$120 or less and set dinner menus including wine at around NZ$25 per person. The big airlines fly direct into Spain from their hubs in Qatar, Singapore or Dubai, usually with only a few hours stop-over, so the journey from Auckland can be over in not much more than 24 hours.
Where to concentrate your time in Spain? It is a big country so unless you have a month or more its best to pick just one or two regions. Getting around by train is easy – often better than by car as parking in the major cities can be both expensive and a hassle. Most cities have good public transport including metro systems too.
Here is a look at 3 different regions and what they offer the gay traveller.
i) Northern Spain.
The Basque Country, Cantabria and Galicia. San Sebastian is the grand dame of resorts where you can experience the home of tapas.
With majestic architecture and elegance everywhere plus beautiful beaches, right alongside each other, this is no Mount Maunganui! After a few days here hop along to Bilbao. This once grimy city will captivate you…and not only because of the Guggenheim Museum.
You will then need a car to explore the coast further (a must if you yearn for tucked away unspoiled villages and beaches). Don't miss Ribadesella, Oviedo or the charming Porto de Barqueiro on your way.
You then reach Santiago de Compostela where 1300 years of Catholic history engulfs you! Despite being off the big tourist trails (except for Santiago) the people of this region are hearty and welcoming, accepting gay travellers openly. Lovers of seafood rejoice – you have found your heaven!
ii) Southern Spain.
Andalusia. This region is the soul of Spain, where the sophistication of the Moorish rulers and civilisation meets later lavish and often brutal Catholic rule. (Think Inquisition and the looting of South America). It takes a good week to cover the 3 key cities here.
Starting in Seville you must visit the truly enormous cathedral with its gold – layered opulence plus the elegant Moorish Alcazar with its beautiful gardens and architecture, built during Christian Europe's "Dark Ages".
Spend time shopping too – shoe shops are everywhere with quality shoes half the NZ price. The same goes for men's clothing. You can bypass the international chains like Zara (which is Spanish owned) to spend slightly more Euros at quality stores such as Massimo Dutti and be confident you will be wearing items that no one else will be wearing on the other side of the world!
Then if you have time (and a car) take the journey to Cordoba by driving through Andalusia's White Towns, stopping over at Olvera perhaps. Here up in the Sierras you can take the Via Verde cycling trail and get those muscles working again. Then on to Cordoba which is a likeable city rich in Islamic history where 1000 plus years ago a civilization flourished more advanced and open than any before. Today part of that can be seen in the Mezquita, the largest mosque ever built in Moorish Europe.
Granada is of course the home of the Alhambra where you must pre-book on-line your entry ticket as visitor entry numbers are carefully controlled on an hourly basis. The magnificence and detail of the Moorish architecture here leaves every visitor gasping. Granada has a gritty side too and if that's your thing head up to Albayzin.
iii) Catalonia.
The big, sexy city here is Barcelona and it's not to be missed. With a younger population and a vibrancy not felt anywhere else in Spain, Barcelona attracts millions of visitors, many of them gay. The Sagrada Familia (also needing on-line pre-booking) is Spain's biggest drawcard and is truly a world beating experience, La Rambla has a real energy but crowds that will overwhelm you.
Do visit the Mercat de La Boqueria half way down for the most beautiful food sights imaginable! Catch the metro to the beach at Barceloneta which is a heaving mass of bodies, especially at weekends. But Barcelona is not the real gay capital of this region – to get there catch the train to Sitges, less than an hour south. This historic town is literally swarming in gay men –plus a lesser number of women.
There is a great nude beach by the marina and pre-dinner drinks at Parrots with hundreds of other gays watching the passing parade of beauties. A great stay here is Gran Sitges Royal Rooms which, even if outside your budget ,deserves a visit to its outdoor garden and restaurant. Further down the line is Valencia which is in many ways a smaller Barcelona.
A Paella de La Mariscos with a local white wine makes for a perfect lunch at any restaurant along the beach front. For jaw dropping architecture here visit the enormous Ciudad de Las Artesy las Ciencias.
For many, Spain's appeal is also the sheer vitality and vivaciousness of the people. Yes, women of a certain age are dressed to kill (just as Almodovar portrays them – usually in red). Surrounded by beautiful people, beautiful sights and weather, overlaid with life lived outdoors, it all makes for wonderful sensual experiences not to be missed.