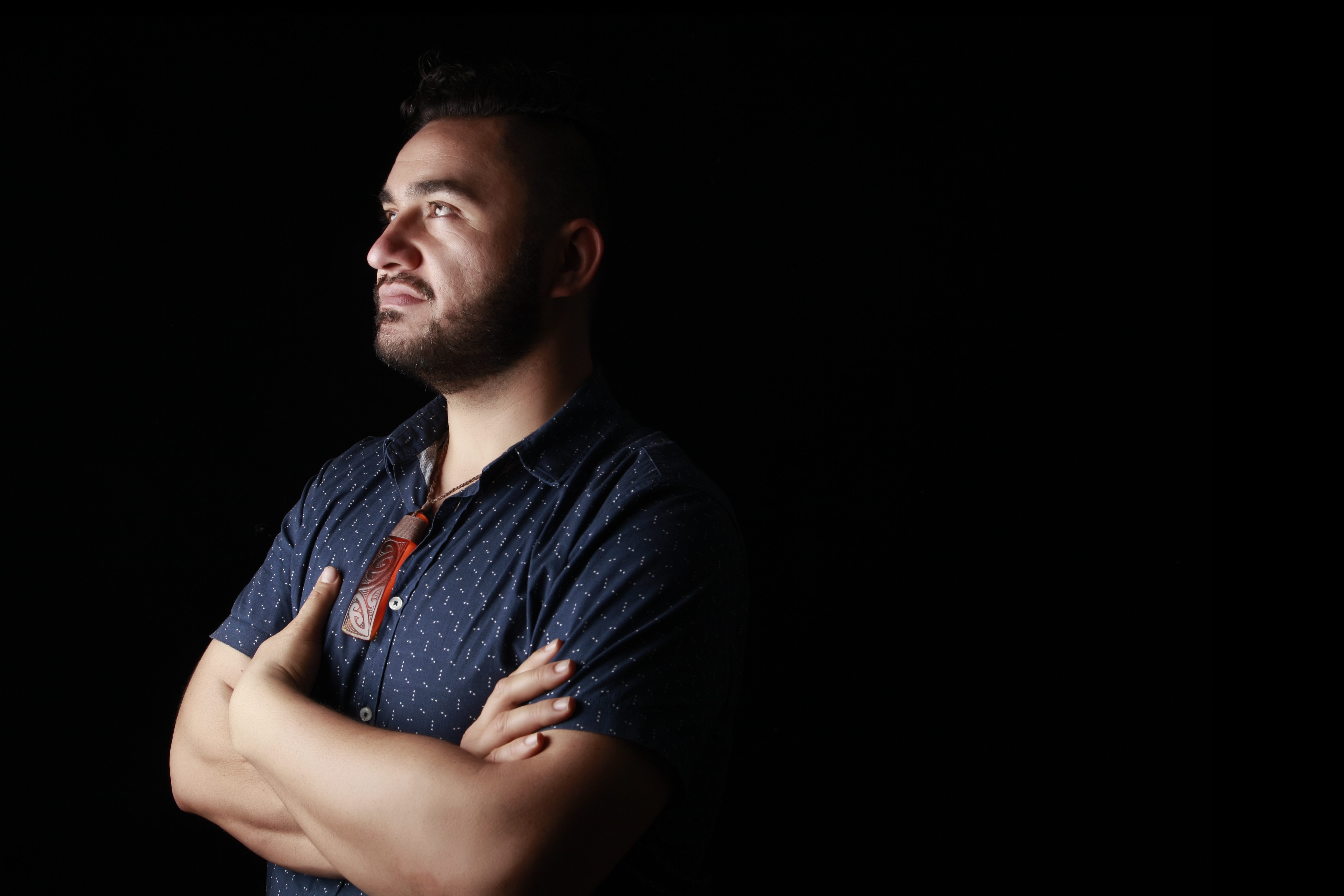 Love Me As I Am, as part of the Auckland Arts Festival, celebrates and honours the life and music of the legendary Mahinārangi Tocker – a woman who openly embraced difference and our diverse communities.

We chat with Creative Director Tama Waipara about the influence Mahinārangi had on his life and the importance of honouring the Māori artists who have come before him.
"Mahinārangi Tocker I think is one of the most innovative and genre-defining artists certainly that has influenced me, in New Zealand, Aotearoa," says Tama.
The Senior Programme Manager of the Auckland Arts festival and Love Me As I Am Creative Director is an acclaimed artist in his own right. With three albums to his name, the singer studied performance classical clarinet at the prestigious Manhattan School of music.
With this year marking the ten year anniversary of Mahinārangi's death, Tama is bringing musicians who knew and worked alongside the woman who left a very notable mark in this world.
Not only a singer-songwriter, Mahinārangi was a leader in the LGBT+ communities, spoke openly about mental health, championed Māori music and toured extensively, with over 1000 songs to her name.
Performing and writing in a time that Māori Television and Iwi Radio weren't thoroughly established, Mahinārangi managed to forge new paths writing in Te Reo Māori.
"Really the art of what she had to say and who she was lead the creative process, not pandering to the industry."
Next year marks ten years since her untimely passing, a tragic loss for not only her friends and whānau, but the wide-ranging communities that she touched.
"She used her art form to tell stories about her experiences and gave us all a window into the difficulties but also the triumphs of those experiences.
"I first saw a clip of Mahinārangi on a show many, many years ago called "when the haka became boogie" and I had never heard anyone like her. She sort of defies comparison."
Often playing on a 12 string guitar, Tama says her voice was otherworldly and very unique, but still very Māori.
"She made really brave choices in everything she did in terms of her storytelling, she was very raw and honest in her music. She wrote songs that spoke directly to her life experience, to her cultural identity."
Tama says he connected with Mahinārangi because she was different and celebrated that difference.
"I think being a young person, seeing someone who was proudly talking about a cultural renaissance and what it is to be Māori (of Ngāti Raukawa, Ngāti Tūwharetoa, Tainui (Ngāti Maniapoto) descent) and for her to have other lineage as well, Celtic and Hebrew side as well."
It was years later that he met Mahinārangi while studying clarinet at Auckland University and was given the opportunity to play on her album, it was a beginning of a friendship for the pair.
"When I was accepted to go and study overseas in New York, Mahinārangi actually played at a fundraiser concert for me, so she had quite a big influence in that sense. Very early on she supported the things I was doing as a young artist and musician and she had that generosity and I think in connecting with artists and connecting with people about this show has been quite enriching and a learning experience."
Collaboration was important to Mahinārangi and she regularly explored difference in music as well as in identity.
"Considering she actually didn't read music I think a lot of that was really incredible, she could just connect to any art form because of the person she was."
Tama says it is important to him that he honours particularly Māori artists, "We are all part of a continuum, it's about acknowledging that long line of thought leaders and artists who really paved the way.
"The landscape today is quite an exciting on certainly in terms of Māori music. While Maharangi wrote in both English and Te Reo Māori, she was one of those early innovators really working her reo and her journey with the reo into the music.
"Maori artists could be heard but through somewhat of a pākeha filter. To be in a time where the narrative is able to be presented by us, on our terms is really exciting. We've still got a long way to go."
Love Me As I Am features a line up that includes some of New Zealand's great musical wāhine toa such as Anika Moa, Nadia Reid, Shona Laing, Moana Maniapoto, Annie Crummer, Emma Paki, Maree Sheehan, Charlotte Yates and Hinewehi Mohi.
Tickets are available now from the Auckland Arts Festival website.
Love Me As I Am, Friday 16 and Saturday 17 March, Auckland Town Hall.