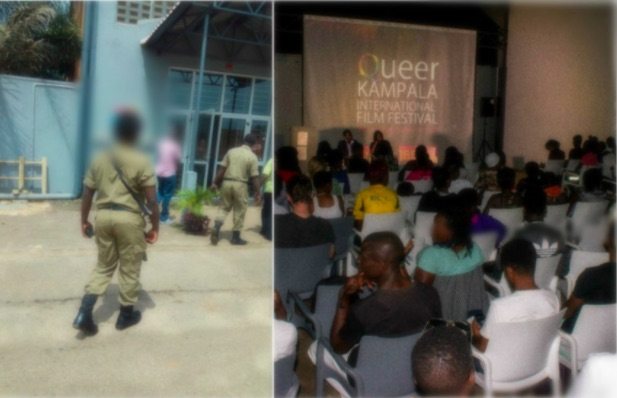 Police in Uganda shut down Uganda's only LGBT+ film festival after receiving a tip about its secret location.
This year's Queer Kampala International Film Festival (QueerKIFF) was only the second time it has been held and was due to run over the course of a weekend.
Organisers received a warning shortly before 2 pm on Saturday that the Police would be there in 30 minutes to arrest them.
Festival organisers posted on Facebook saying "The LGBT+ Film Festival in Uganda which started yesterday has been raided by the Uganda police. The organisers advice [sic] all our members not to go to any of the secret venues because It's riskier at this time because the people who informed police about our secret venues are members of Ugandan LGBT+ organisations who don't want the festival."
Police arrived holding AK-47 rifles according to Gay Star News.
Human Rights Awareness and Promotion Forum deputy executive director, Joaninne Nanyange, told the outlet that they had been working with local police to raise awareness about LGBT+ communities and had run training workshops with them.
As police were receptive, she was unsure why they would raid the festival and had three lawyers on standby should they be needed.
"The police have changed quite a bit," she told Gay Star News.
"That's why we get shocked it's still happening, we've tried to reach out to police and they've been very accepting but we don't know what it is, we don't know where that disconnect it is.
"Maybe we need to engage them more."
Nanyange says it is possible someone tried to sabotage the event.