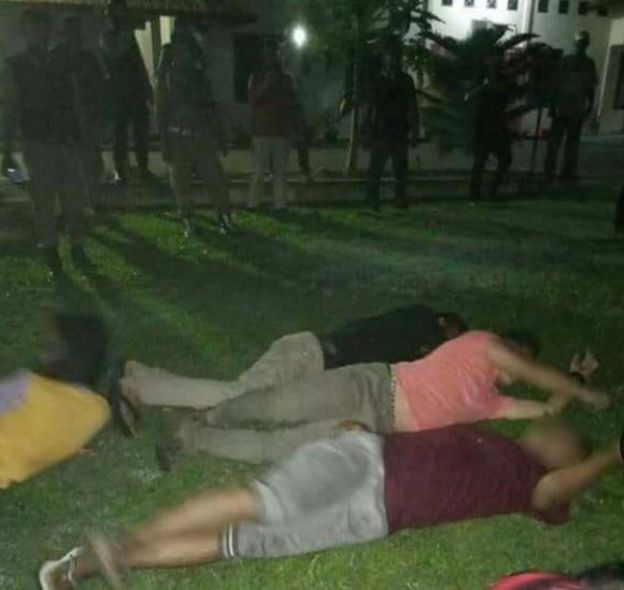 The twelve trans women whose hair was forcibly cut short by police in Indonesia – and who were made to publicly change into men's clothing

– have been released from police detention on the grounds that they would keep their hair short and behave like men.
The women, who live in the province of Aceh, which practices Islamic Sharia Law, were arrested at several local hair salons.
Local Police Chief Ahmad Untung Surianata told the BBC, "We are holding them for three days to give them counselling and coaching. It's going well and now they are all acting like real men."
He yelled at the transgender women while still on the phone to the BBC saying, "Are you still waria now?"
Untung told news.com.au that as long as the women dressed like men, they could return to work
"We helped them to return to their nature as men and it turned out that they were actually macho.
"They are happy now because before they were lost in their false identity," he said.
BBC reports that it is not against Sharia in Aceh to be transgender. Sex between people of the same gender identity or sex is illegal.
The Indonesian National Commission of Human Rights has condemned the raids and Commissioner Ulung Hapsara told the BBC, "All citizens deserve protection and to be treated equally."
"After seeing photos of the raid and the information we have received so far about the raid, it's clear that they violated the police code of conduct. The job of the police should be to protect people, particularly the vulnerable."