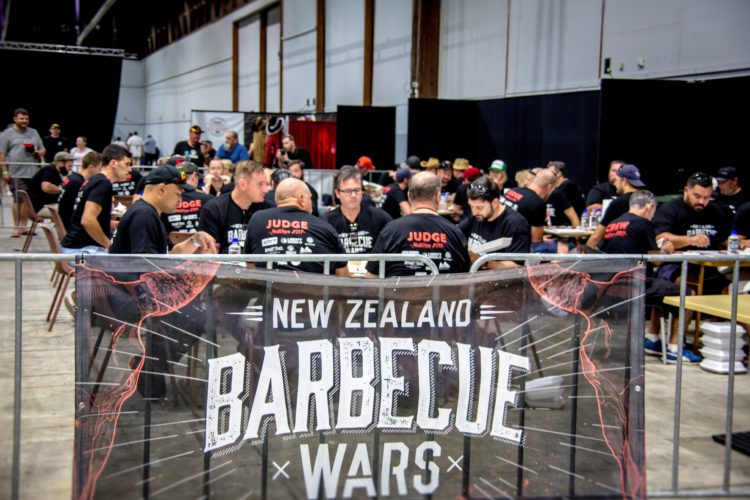 Alexia Santamaria is the co-author of popular blog www.cheapeats.co.nz, the Auckland guide to eating great food without going bankrupt.
---
The Music and Barbecue Festival
Dedicated carnivores will be ecstatic at the fantastic lineup of vendors at Meatstock this year. Auckland favourites Morepork, Dixie Barbecue, Miss Moonshine's and many others will be in attendance at ASB Showgrounds on the 24th and 25th of this month. There will be live bands, demonstrations, New Zealand's biggest barbecue competition, butcher wars and so much more meaty action. You may only want to eat salad for a week after, but it will be worth it!
For more info check out www.meatstock.co.nz
Spicing up Skycity
We haven't managed to get there yet, as it only opened a few days ago (after we went to print) but we're excited at the prospect of another new restaurant in the Skycity stable.
Spice Alley has a South East Asian hawker-style menu based on Chef Panthep 'Pan' Sae Sue's Chinese and Thai heritage, extensive travels and 25 years behind the stove in a wide range of restaurants all over Asia.
We're looking forward to checking it out and seeing if it's as good as some of our other Skycity favourites like Masu, Depot, Sugar Club and Gusto at the Grand.
Spice Alley – Level 3, Skytower, Federal Street, Auckland Central
Gay Chef Takes Flight
We were so excited to hear recently that one of our favourite gay chefs Robert Oliver has been appointed Celebrity Chef and Culinary Ambassador for Fiji Airways.
He has helped design the menus you will get in-flight from this month including a number of signature dishes designed exclusively for the airline.
Robert looks set for another great year after opening Auckland's first high end pacific restaurant in Mt Eden and being a recipient of one of KEA's World Class New Zealand Awards in 2017.
Restaurant Review: Hawker Roll
It's not often I get excited about going to an eatery attached to a shopping mall, but an exception has to be made for Hawker and Roll at Sylvia Park
Hawker and Roll is a Mayfare group restaurant (Fleur Caulton and Josh Emmett's Rata and Madam Woo are already very popular) and is part of the new Sylvia Park dining precinct, The Grove.
The interior was fun South East Asian shabby chic with plenty of bright colour. We ordered Nasi Lemak with chicken wings on the side, a Beef Rendang Hawker Roll and a Malaysian Slaw. All of them were great, but my favourites would have to be the Nasi Lemak and the Hawker Roll.
There are seven flavours of filling that come wrapped in Malaysian style Roti on the Hawker Roll menu. I was tempted by the Pulled Sticky Pork and Roast Duck and Hoisin but went with the Rendang in the end. It was a good call as the beef curry was tender, the roti was buttery and soft, and the addition of a fresh salad garnish of coriander chilli and cucumber brought it all together perfectly.
While the Nasi Lemak varied slightly from what I've had in many Malaysian restaurants, the alterations only served to improve. One of my biggest gripes about Nasi Lemak in many places is not enough 'extras' to mix in to the coconut rice (ikan bilis, egg, cucumber, peanuts, sambal). As opposed to many other joints, Hawker and Roll's version was super generous on all fronts meaning I wasn't scraping to make each mouthful work. The two half boiled eggs appeared to have been briefly deep fried as well – a lovely touch. It was only a little shy on the sambal front but when I ask for more, there was no issue.
The slaw was a great complement to the other dishes with its fresh combo of crispy noodles, cabbage, bean sprouts, carrots, peanuts and cucumber. It seemed quite Vietnamese to me with its lime, chilli dressing flavours but I'm sure they make similar things in Malaysia.
All up, Hawker and Roll was a great experience – there's never been a better excuse to go clothes shopping. As if anyone needs one.
Hawker and Roll, Sylvia Park Shopping Centre, Mt Wellington
www.hawkerandroll.co.nz