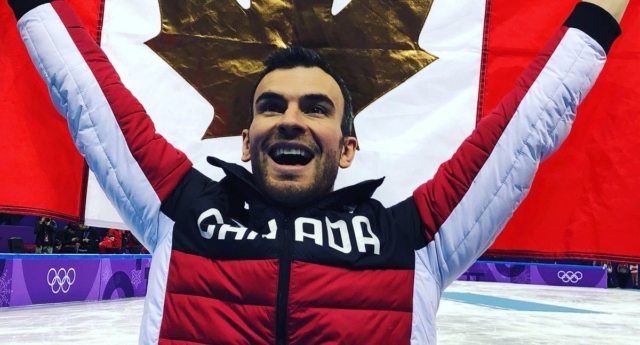 The Canadian who has won gold in the team figure skating at the Winter Olympics is the first ever openly gay man to do so at the Games.
Eric Radford skated to Adele's Hometown Glory at the Winter Olympics in Pyeongchang alongside his skating partner Meagan Duhamel and said: "I literally feel like I might explode with pride".
Radford came out in 2014, the same year he won silver at the Winter Olympics in Russia.
Openly gay skater Adam Rippon from Team USA also made history, winning bronze in the same event.
"I want to throw up," Rippon said after his performance. "I want to go over to the judges and say, 'Can I just have a Xanax and a quick drink? I'll be fine.' But I kept it together."