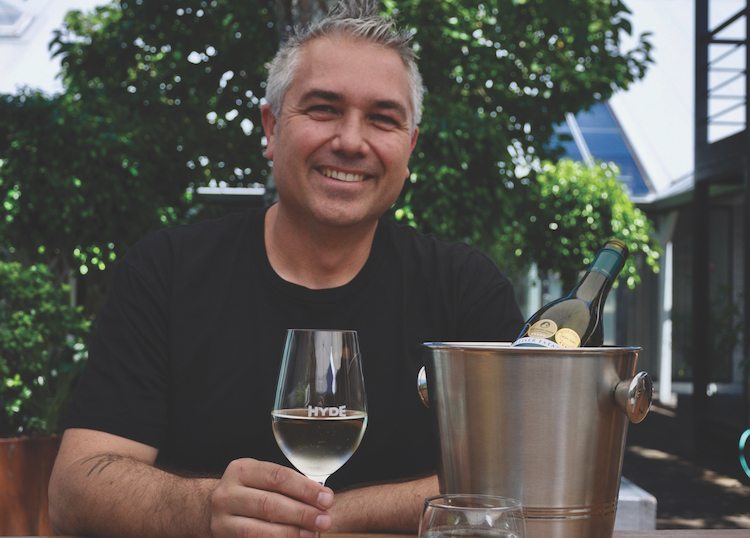 Tucked away at 282 Ponsonby Road, near Three Lamps, is Hyde Kitchen and Cellar; the latest offering on the strip, with some of New Zealand's top wines to wet your appetite alongside tapas style dishes of game meats and fresh seafood.
---
We sat down with owner Erin Palmer to chat about this unique concept and his passion for food.
Erin grew up in Palmerston North where his family had access to land and home-kill, his dad was a bit of a hunter but they mostly spent time fishing and diving.
When he was a child, Erin's mum would be at work and call him to talk to him about his chores for the day. It was over the phone that he learnt to make a roast chicken as a kid – still a favourite dish of his – simple yet seasoned well, it's the meal he made with his family just a few days before we spoke, Monday meals with the extended family are a tradition.
"We believe we can get better quality and tailored solutions by buying local."
Hyde, a nod to the restaurant as a hidden gem and menu of free range and game meats.
"It's also a nod to Mr Hyde where we will use butter, duck fat and cream in crafting dishes," he tells me.
Not to mention there's vegetarian and vegan options on the menu, for those who aren't so carnivorous.
Erin's passion is evident, we sit in the Hyde courtyard, his wife had a hand in the garden that grows abundant in planters and he tells me that almost everything in the restaurant is sourced locally, including the tables around us.
"We have chosen from conception to source everything we can from New Zealand," he says. "Our cuisine, wines (with the exception of one champagne) and carried this through to our New Zealand made furniture, chillers, point of sale software.
"We believe we can get better quality and tailored solutions by buying local."
Having lived in Ponsonby for the last ten years, he thought while there is a lot of Asian fusion there was a gap for a wine bar promoting New Zealand wine and cuisine.
"In particular I was looking for the iconic taste of New Zealand and we was keen to promote venison, wild boar, rabbit and classics like lamb, kingfish and smoked eel."
The menu is seasonal and Erin doesn't compromise on the quality of his product, if it's not fresh and free range, you won't find it at Hyde.
Having spent 25 years working in commercial real estate, Hyde is Erin's first restaurant venture and he certainly appears to be hitting the ground running.