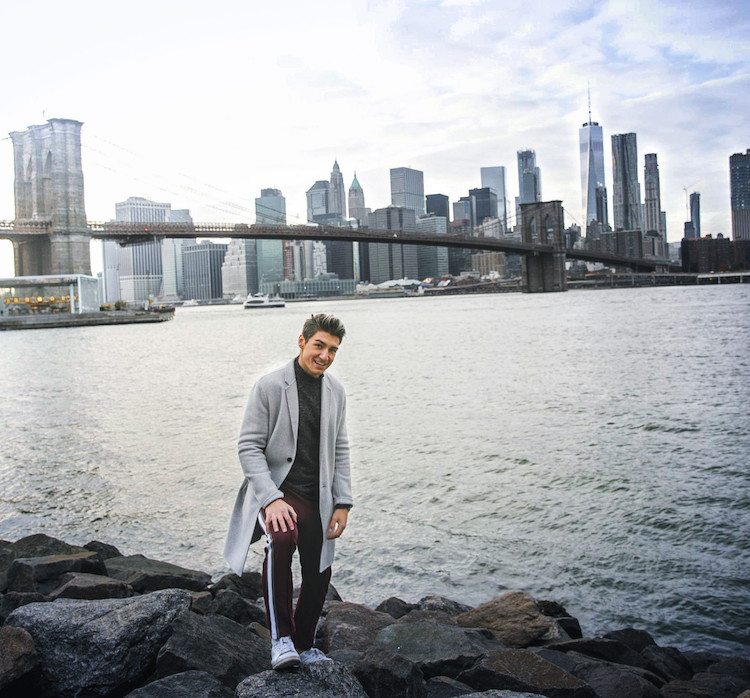 Ever since Ancient Greece ceased to exist, humankind has been searching for the new Gay Capital of the World, and we can say without a second thought that this capital is definitely New York City.
---
However, if it's your first time there, you really have to get a pen and paper and write everything down because there will be so many things that you simply have to visit and see. Even if you're from NYC itself, the chances that you've visited everything the Big Gay Apple has to offer are, let's be honest, very low. So, let's take a look at the extravaganza that New York City is and what it offers:
Where can you spill the tea?
Let's say you've had an amazing date with a superhot guy the night before and you want to talk it over with your best friend, but you cannot invite him/her to your place because of the mess you made with your date, so where to go? New York City offers amazing coffee places, but the ones that are gay or gay-friendly are simply one of a kind. You can try, for example, The Stonewall Inn, the place where Gay Pride started, and have a cup of coffee in the first Gay Rights historical monument. Another hit place is the Elmo restaurant, where you can have a cup of coffee and eat something from their delicious menu.
Where can you twerk?
If you're a night bird, fear not, as the kind gay people of New York City thought about this very thoroughly. Practically, in NYC you can find everything. Gay bars for sports fans where you can watch your favorite game and drink margaritas, bars à la Coyote Ugly where you can only listen to country music, even clubs for the artistic gays, such as the Don't Tell Mama bar with a piano bar and cabaret shows (this is your place, Liza Minnelli fans!). If you're up for dancing, then your destination should be Hell's Kitchen, a part of town with the most gay clubs, such as the extremely popular Bottom's Up, Rise and Industry (the latter one is the best for dancing, though). Bring your dancing shoes and your see-through tee and rock the night away.
What can you eat (ahem) and drink?
Once in NYC, never settle for sandwiches and beer, as you can have that anywhere else in the world. As far as drinks are concerned, make sure to check some of the best cocktail bars and try their signature drinks. Also, if you have a chance to experience mixology in NYC, go for it – try to find an event with this type of catering, cocktails paired with finger food, and simply enjoy. Furthermore, the pastrami is also a must while here. It's quite difficult to describe this dish, but you'll definitely love it. If you want to experience the genuine New York spirit, though, don't miss the street carts as they offer something really unique.
What to wear? / NYC fashion police
Perhaps it's totally unnecessary to mention this, as in the Gaypital you can wear anything and still look amazing. However, you should know that one of the most important fashion trends is wearing leather. And we're not talking leather pants, y'all, but leather everything! Moreover, equip yourself with different caps, sleeveless tees (if you have guns, if not – perhaps you could skip this as we gays tend to judge a lot. You know how it is), and very skinny jeans. Fashion in NYC is nonexistent. Everything is fashionable and you can pull everything off if you're comfortable and if you believe in yourself.
What about leisure activities?
Apart from Grindr, which will definitely block your phone, what are the other leisure activities you could indulge in? First of all, you should definitely try The Toolbox gay bar – which organizes special trivia nights. There are two good sides here: a) you'll love it as it's something you might not experience again in your life, and b) there will be gays only, so you won't have any need to roll your eyes at ignorant answers by straight people (especially if they're about the discography of Lady Gaga or Britney Spears). Apart from that, you can try one of the many gay saunas, and if you're a sporty person, work those muscles in a gay gym.
There cannot be enough articles to explain the (gay) life in this special city. Everything is there, and magnificent things can happen to you in only one night. Anything is possible, with a twist of excellent taste. That's what extravaganza is.