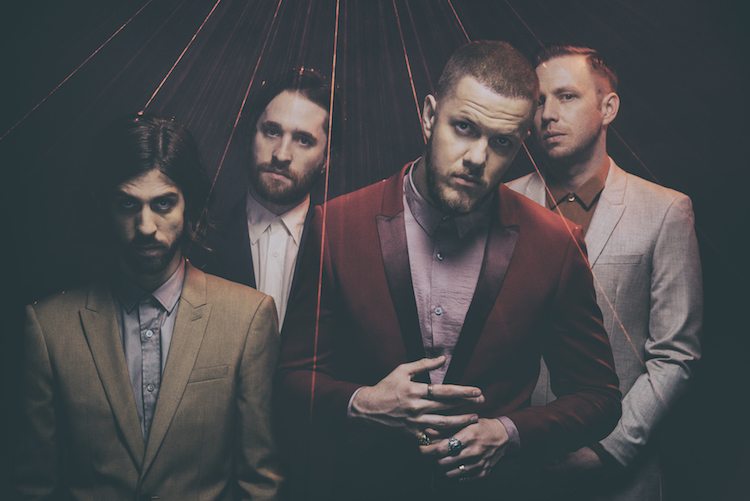 Oliver Hall runs through upcoming events and shows not already highlighted in express for this month.
---
Fire!
Not only do Imagine Dragons have more monster radio hits than you can shake a Khalessi at, but handsome lead singer Dan Reynolds has also done some amazing work for LGBT+ youth, co-founding the LoveLoud festival and publicly acknowledging his support when taking the stage at the American Music Awards. This month you can watch our favourite Mormon (since Jacinda left the church) belt out anthems like Radioactive, Whatever It Takes, Believer and Thunder live in Auckland on the Evolve World Tour.
Imagine Dragons perform at Auckland's Spark Arena on Monday 21 May. Tickets through Ticketmaster.co.nz
Take Him Up the Niall
It was hard to have huge aspirations for the One Direction members' solo endeavours, but Harry, Zayn and Niall have proven there was something to get excited about (less so Liam and Louie). Now the blonde Irishman (Niall) is all grown up heading our way for his first solo tour armed with hits like the gorgeously melancholic This Town and super slick seventies-influenced Slow Hands. US singer songwriter Maren Morris supports.
Niall Horan bring his Flicker tour to Auckland's Spark Arena on Friday 1 June. Tickets through Ticketmaster.co.nz
On the Game
So, you've just graduated uni, never wanted for anything and are about to marry the man of your dreams – then you realise the only way your solo mum has made this happen for you is by prostituting herself and others through her successful string of brothels! Are you cool with it? Is that guy you're marrying a potential half-brother? And is your dad someone you pass in the street everyday?! Get ready to dissect your liberal views and collide face-first into a wall of double standards as Auckland Theatre Company presents Mrs Warren's Profession. NZ theatre legend Jennifer Ward Lealand brings glamour and grit to the title role.
Mrs Warren's Profession plays at Auckland ASB Waterfront Theatre until Wednesday 16 May. Tickets from atc.co.nz
A Hot Latin Number
Ballet Revolucion returns to Auckland's beautiful Civic theatre for another sizzling assortment of modern fusion choreography that combine rugged Cuban, passionate Salsa and gymnastic jumps for a night of raw energy and eye-candy filled entertainment. This feast isn't purely a visual one, numbers are performed to booming soundtrack of top 40 smashes from the likes of Adele, Prince and Coldplay. Get ready for some steamy talent to be on display!
Ballet Revolucion will be performed at The Civic on the Friday 1st and Saturday 2nd June. Tickets from aucklandlive.co.nz
Big Lungs, Big Laughs
So, there's this girl you like, but she barely notices you. Even worse she's into someone else who is such a bitch. Why can't you see that and realise what a catch you are? What if dodgy brylcreem-lubed salesman offered you all the answers with an Elixir of Love – you'd take it right? What could go wrong? NZ Opera return with soprano Amina Edris and Sol3 Mio's Pene Pati with Gaetano Donizetti's comedic classic The Elixir of Love, directed by Simon Phillips.
The Elixir of Love runs from Thursday 31 May to Saturday 30 June at Auckland's Aotea Centre. Tickets from nzopera.com