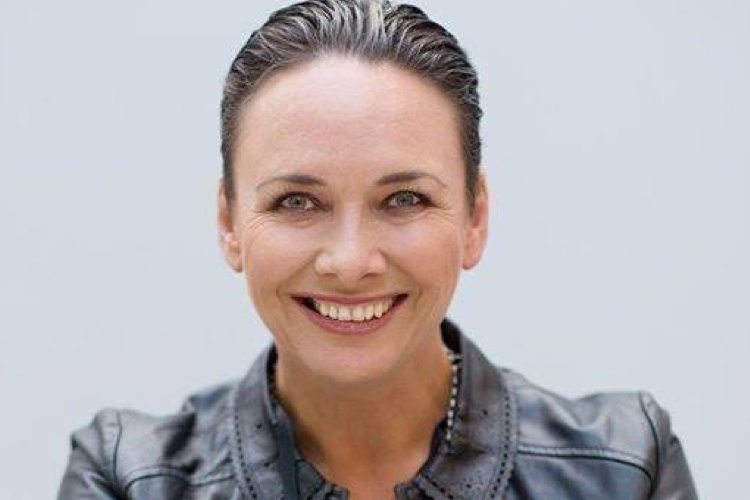 Betts is a survivor of "a multitude of atrocities" and today dedicates her life to uplifting the lives of fellow survivors using her fashion legacy. Alongside Carla Jayne-Smith, Betts has raised $20,000 for the Whanganui Women's Refuge through a pop-up fashion fundraiser, adding that while violence costs New Zealand between $4.5 and 7 billion per annum that "someone has to chip at it".
---
"I'm incredibly passionate about helping those who, through no fault of their own, are robbed or violated at the hands and minds of others," says Betts, whose talent is in creating alchemy through fashion and design.
From just $200 Cotton On gift cards, Betts aims to raise $2000 by 'Heartspeaking' the products she buys with them, creating extraordinary pieces for auction.
"Heartspeak is my baby," she says. "It's a fundraising initiative where we take clothing, tea towels, cushions and plates, and embellish and upcycle them, then sell them online with all proceeds going toward helping at-risk women and youth. Each unique Heartspeak piece tells a story, and the only condition is each piece must have a heart on it."
Through Heartspeak, Betts works within the youth justice and care and protection system, and with incarcerated youth.
Betts believes fashion, in particular, modelling elevated her from her violent past.
She began modelling on her 17th birthday and continued to model as her body shape changed.
"I even modelled fully pregnant, shot by Monty Adams, and after I had my son, as a 'plus-sized average' housewife," she laughs.
Betts become a fashion powerhouse, co-founded Red11 Model Management in 2005, a business she walked away from on the day of Nelson Mandela's death in December 2013. At Red11 Betts mentored young models to rise above dark pasts and there grew skills she uses today in transformational photo shoots for abuse survivors.
"My 30+ year history in fashion has enormously impact in my ability to share my knowledge and experience to help others help themselves. Through our photoshoots, our "models" gain tools for life through an incredible experience, which is something that can never be robbed, violated or beaten from them."
As a gay woman, Betts herself has been subjected to discrimination from surprising places.
"I like to challenge people's ideas and judgement as to 'what a gay woman looks like'. I remember when I did The Outhouse, a gay show, there were complaints I wasn't 'gay enough'. The strangest thing was it came from gay women. Shame on them! They were doing the very thing that we all abhor, no matter what you are or aren't," she says.
You can follow an buy these incredible, one-off re-worked pieces through the Bridge The Gap Project on Facebook with "a tonne of product coming soon".
Follow Amanda at facebook.com/amandabettsnz and facebook.com/thebridgethegapproject.