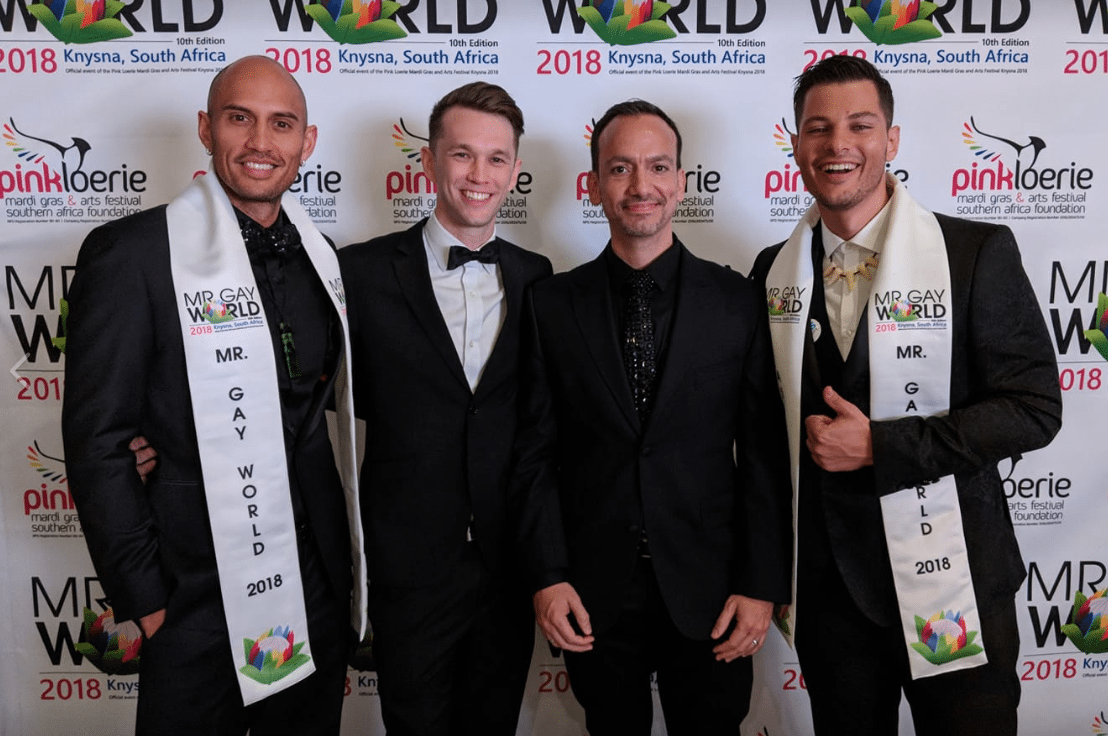 After months of campaigning and a full-on week-long competition, Mr. Gay New Zealand 2018, Ricky Devine-White has done New Zealand proud finishing as runner-up in the annual Mr. Gay World competition.
Devine-White, who won Mr. Gay New Zealand in February, said that the opportunity to represent New Zealand was not something he takes lightly, and was looking forward to giving it his all at the final which was held in Knysna, South Africa.
Australia's Jordan Bruno, a close friend of Devine-White eventually took out the title of Mr. Gay World 2018, and plans to take his LGBT+ advocacy work to the next level, with the help of the Mr. Gay World organisation, and title of Mr. Gay World.
Bruno's win marks the first time Australia has won the title.
---
Overall Awards from Mr. Gay World 2018
National Costume – South Africa
Face of 2018 – Australia
Congeniality – Portugal
Sports – New Zealand
Swimwear – New Zealand
Photogenic – Australia
Written test – New Zealand
Interview – Australia
Social responsibility – Australia
Public Vote – Australia
Social Media – Cost Rica
Formal Wear – Australia