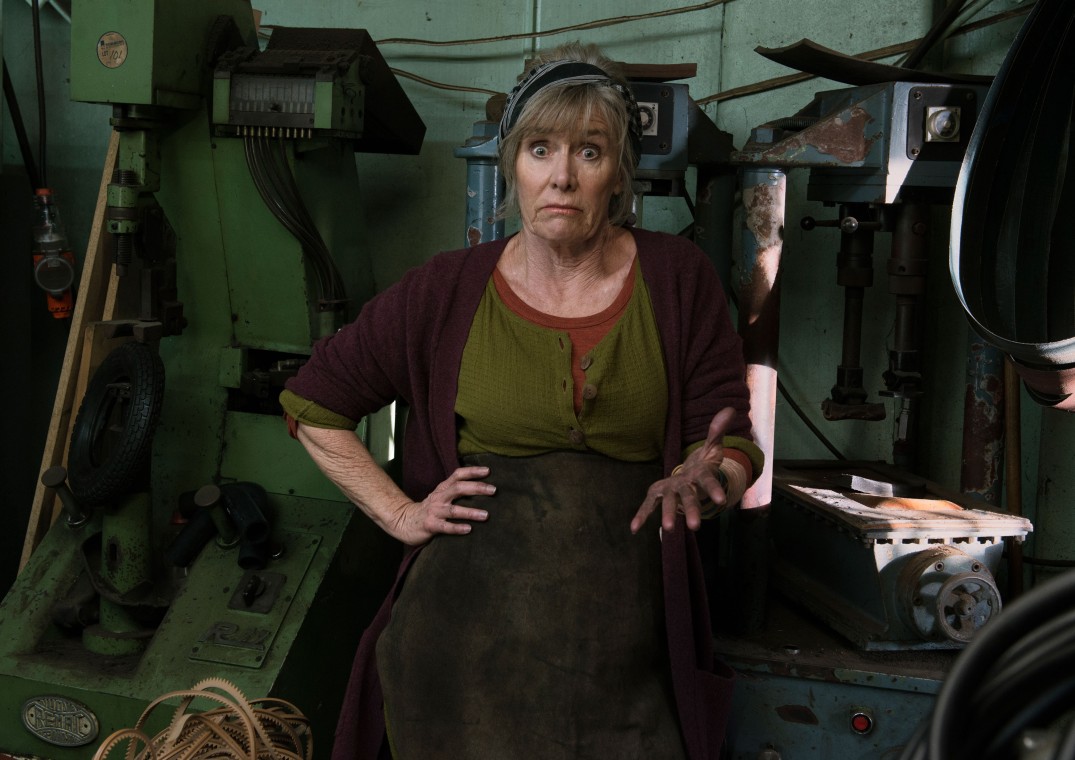 ATC's latest show Filthy Business is an epic family comedy, spanning the 1960s through to the 1980s in London's East End. Over thirty years, we follow the highs and lows of the Solomon family in a once-thriving family firm. Their crumbling rubber empire is home to formidable matriarchs, ambitious children, idiot grandkids, gruff wideboys and immigrant workers.
Ryan Craig's play, which is modelled off more than a bit of family history, is a story of migration, commerce, social change, sibling rivalry and resilience. The trials and tribulations of this Jewish family are immediately recognisable to us and in Colin McColl's deftly realised production, we grow to care for them.
At the centre of it all is Jennifer Ludlam as the fierce Yetta. Perhaps best known as the once-upon-a-homophobe Leanne in Shortland Street, Ludlam is also one of our best theatre actors. She's treated Auckland audiences with amazing turns in plays like Boys Will Be Boys, Calendar Girls and August: Osage County. Her Yetta is the ultimate battler. As the woman who's escaped fascism and the horrors of war, she's canny and manipulative and prepared to do whatever it takes to keep her legacy going. Ludlam is spirited, wicked and very, very funny, cajoling the audience with every tough putdown and death stare. It's a vivid, brilliant performance.
The play is anchored by solid central performances from Andrew Grainger, Adam Gardiner (as her warring sons), Jodie Dorday, Simon Leary and Hera Dunleavy. Dorday, in particular, has a field day as the peace-keeping Carol. A particularly heated family argument renders her voiceless, all vowels and no consonants, and her exit garnered applause from an enthusiastic audience.
Joe Witkowski as the wannabe hairdresser is fabulous. He's all lean limbs and gentle camp – and handles his transition from wide-eyed youth to determined ambition with skill. Some of the other younger members of the cast struggle a bit to match these seasoned pros, but their performances may settle with time.
Daniel Williams has designed a towering set to match the epic sweep of the play. It's the best design we've seen yet in their new space, a triumph of broken brick, manky rubber, ugly cushions and dusty wood. Nic Smillie's costumes and Adrian Hollay's music capture the changing times perfectly without resorting to cliché.
Filthy Business is a great night out. McColl's production is laced with mischievous humour and is the most entertaining show of their 2018 season yet. Recommended!