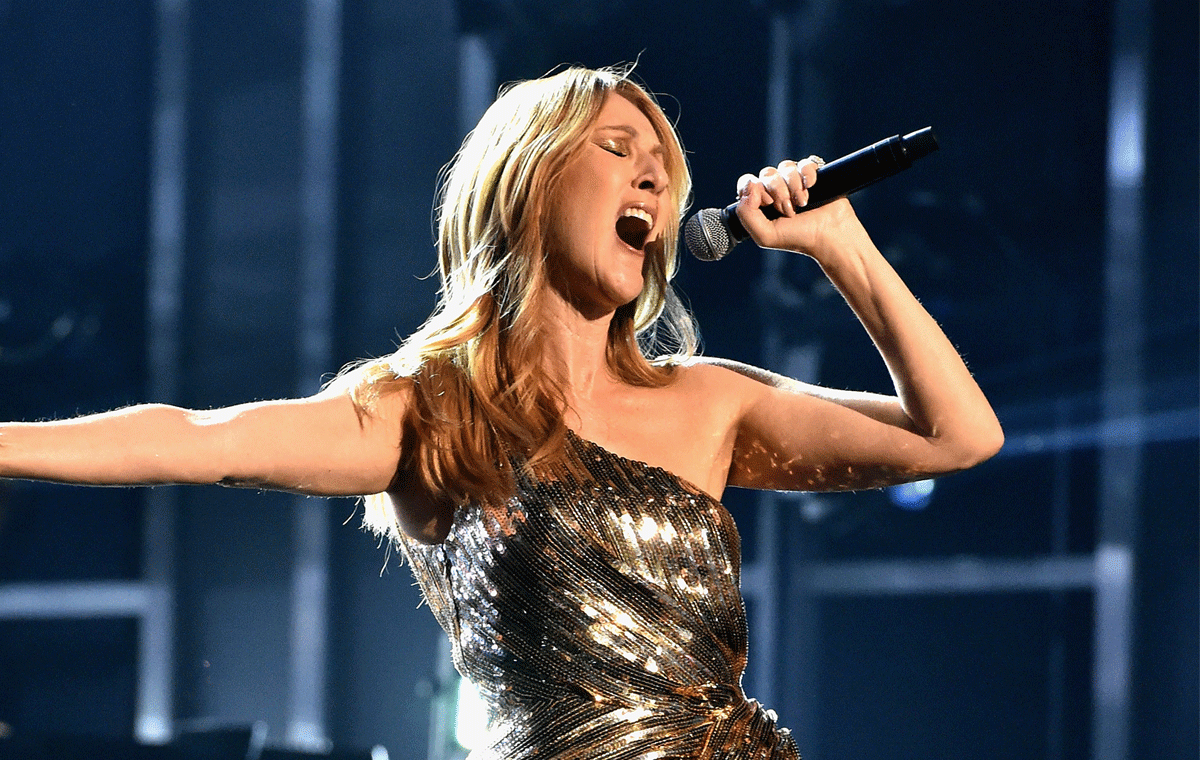 Celine Dion shows kiwi fans why her legendary status has not diminished. Showcasing her unblemished voice in a hit-filled set at Auckland's Spark Arena.
Celine appears in silhouette on the Spark stage as the opening bars of the Power of Love fill the Arena. For her audience, Celine's return to NZ for the first time in 22 years is an early Christmas present. As the lights come up, it's apparent she has been styled for such an occasion. Her hair resembling liquid gold, clad in a sparkling gold suit; she is the shiniest box under the tree! Her gift is delivered to the 12,000 strong as she convinces that, "I am your lady," and reminds us, "and you are my man."
It's a classic opener from earlier end of her near three-decade long career. Tuesday night's Auckland concert will be the final date on her 2018 tour. "Do you think we have saved the best for last?" She asks.
Backed by a 16-piece band, she rattles off more hits with That's the Way it is, I'm Alive, and funeral-favourite Because You loved Me, which (in a move tantamount to an Olympian seeking help from a couch potato) sees her ask the audience to sing the final chorus. Unlike many of her mature diva counterparts, Celine's voice sounds as athletic and pure as it did in the nineties.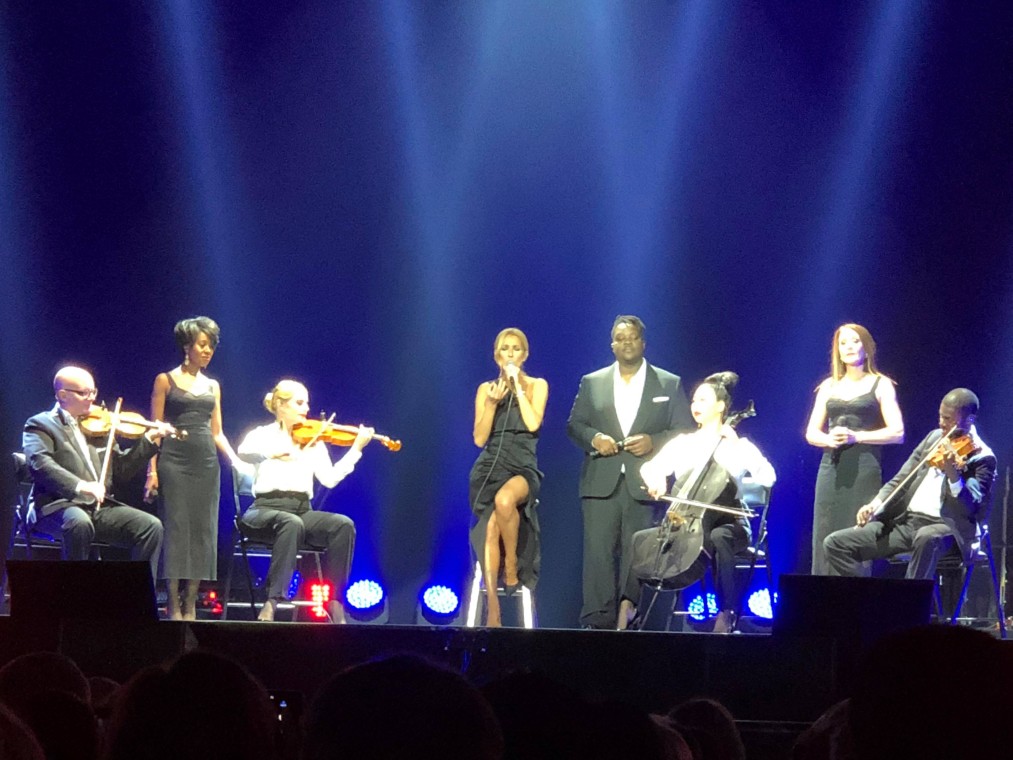 A costume change and big orchestral intro gives way to her Jim Steinman-penned epic 'It's All Coming Back'. Clad in a black ball gown, she adds an outro of warbled high-notes, simply because she can!
Beauty and the Beast is followed by a rather long ramble about receiving a letter from Ryan Reynolds before performing her latest single Ashes. She even gives us snippets of songs by SIA and Rihanna, before belting smash hit Think twice. She then shakes things up by tangoing her way through Falling into You with a handsome dancer.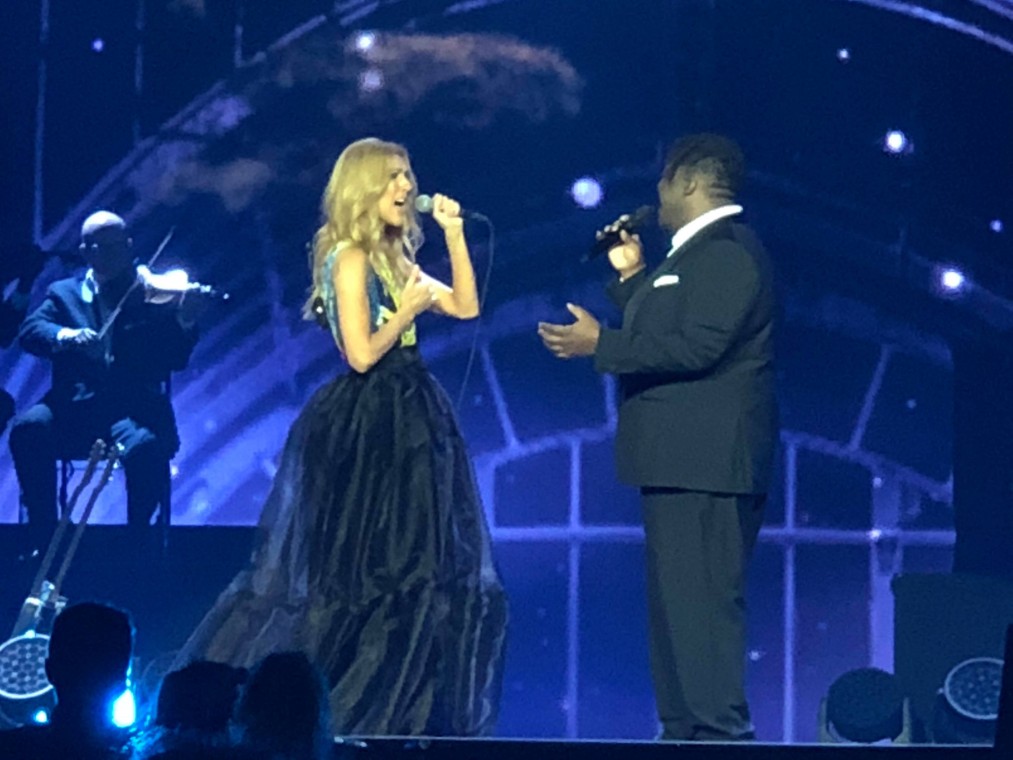 There is also a selection of covers: from John Farnham's The Voice to a medley of Prince, featuring Kiss (which didn't really suit her voice) and Purple Rain (which really did), and finally, her take on Tina's River Deep, Mountain High – which remains stirring as ever.
A majestic croon of All by Myself was followed by stripped back performances of At Seventeen, A New Day, Unison and To Love You More with her four piece string section.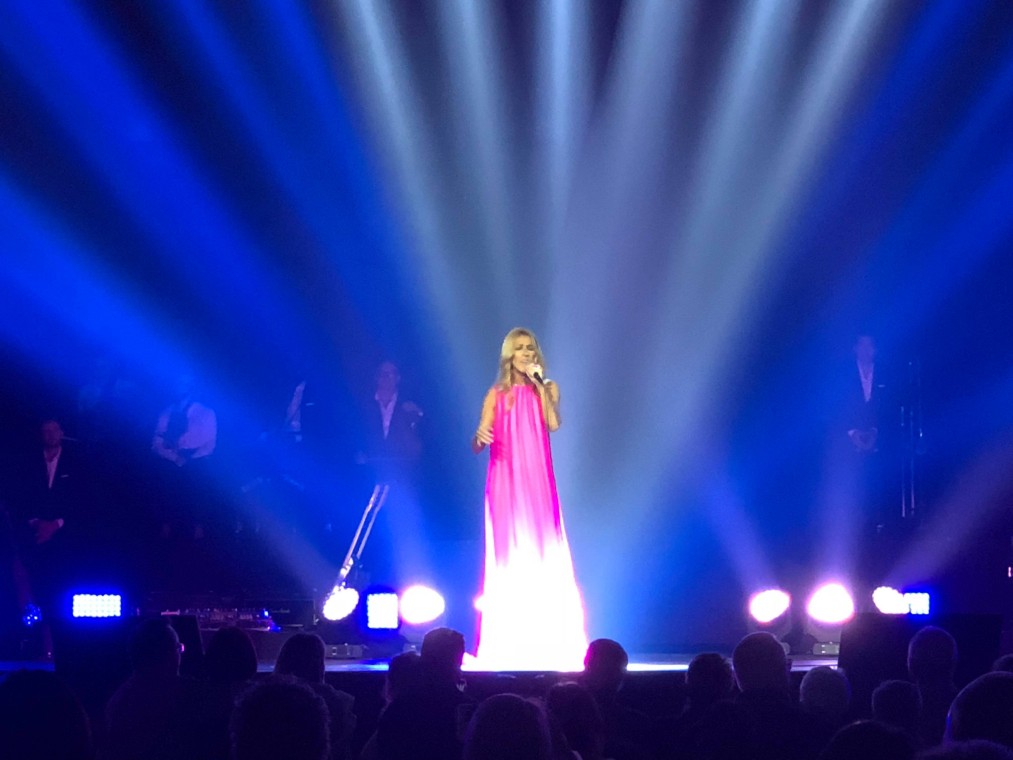 She vanishes from stage as her band perform a medley of Uptown's Funk, We are Family, Grove is in the Heart and Get on Up, before Celine predictably remerges in a flowing pink and white ensemble for Titanic theme My Heart Will On and a final acapella of Elvis' Can't Help Falling In Love with You. A fitting end for this enduring balladeer.
If you've never seen her live, Tuesday maybe your last chance. A few tickets to Celine's final NZ performance on Tuesday 14 August are still available. www.ticketmaster.co.nz