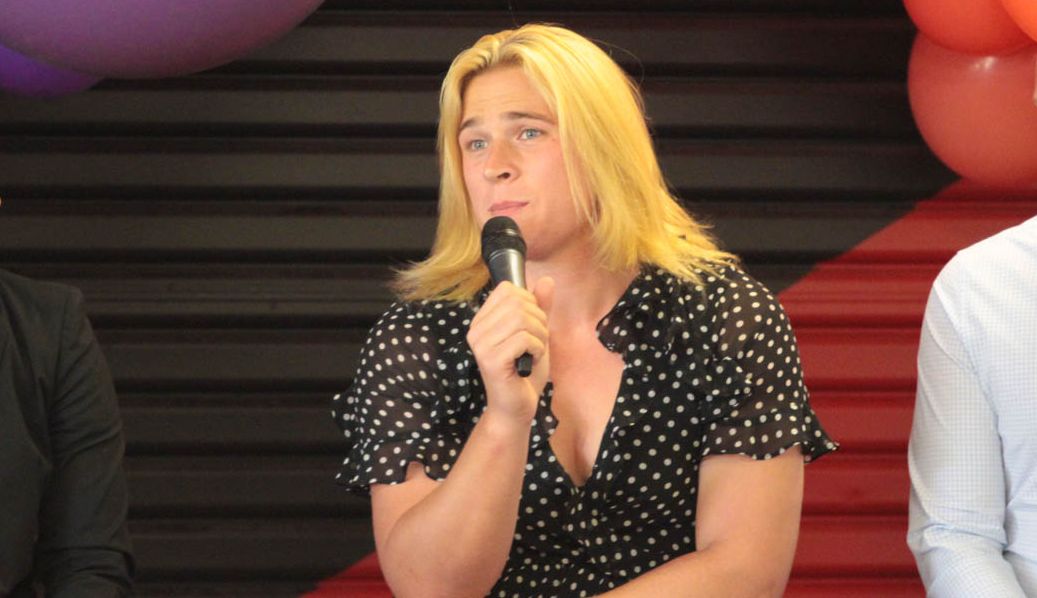 Transgender AFLW player Hannah Mouncey has fired a scathing attack at the AFL after announcing she will quit the competition.
A transgender AFLW player says can no longer nominate for the upcoming AFLW draft, saying the "enormous" toll on herself and loved ones have forced her to quit the sport.
In announcing her decision on Twitter, in which she released personal medical tests and data she had supplied to the AFL, Mouncey said it was apparent that, despite meeting all necessary requirements, the league had "treated me like shit" and she would not put herself forward for the 2018 AFLW draft.
"I have uploaded all blood tests I have dating back to the end of 2015 until last month, as well as the data I provided the AFL re. athletic data. The reason is to show the reality of where I sit, to show that this is not because I don't meet their requirements," Mouncey says.
"The testosterone data, to show how far below requirements I am. To do otherwise, I would have risked constant speculation about that, and possibly being labelled a cheat for being above, which is not something I can live with.
"Essentially the toll of doing this on my own has been far too great. The AFL has treated me like shit, with every effort made to wear me down to a point where I couldn't continue.
"The toll this has taken on the people I care about is enormous, as has the toll it's taken on me. I'm not ok with allowing that to continue. I'm comfortable in the fact that given the chance, I would have done well at the next level," she wrote in her statement on Sunday night.
"I finished second in the goal kicking for the VFL and was in the teams best players in half the games I played." Mouncey writes.
The AFL's diversity policy states that trans women would need "maintenance of testosterone at or below 5 nmol/L for at least two years", "to ensure that the competitive advantage of higher levels of testosterone have dissipated to an acceptable degree at the time the trans or non-binary person proposes to play in the AFLW competition".
Mouncey says in her statement that her blood-testosterone tests as far back as 2015 returned a 0.5 nanomoles result, well below the limit.
The AFL banned Mouncey from the 2017 draft on the basis of the Victorian Equal Opportunity Act, which states athletes can be discriminated against based on their sex or gender "if strength, stamina or physique is relevant".
Mouncey has been playing in Canberra since that ban.
According to the Canberra Times, the AFL is refusing to issue any comment until the formal nomination deadline closes at the end of the week.
Photo | Dean Arcuri.