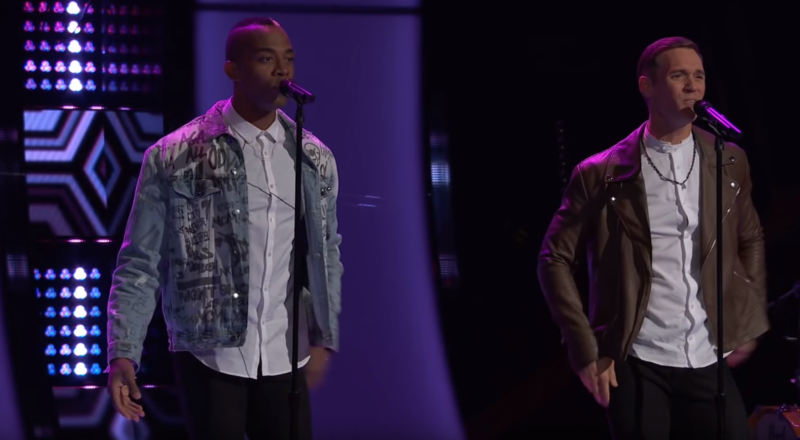 American singer/songwriter, Kelly Clarkson has been brought to tears after a gay couple's audition on The Voice.
The singing duo titled, OneUp, which includes Adam and Jerome, performed Could It Be I'm Falling in Love by The Spinners.
While the due's vocals caused Kelly Clarkson, Jennifer Hudson, and Blake Shelton to turn their chairs around in approval, Adam and Jerome soon reveal that after singing together they fell in love, a story that brought tears to Clarkson's eyes.
"It's going to sound super cheesy, and I'll try not to cry because I'm that girl," Clarkson says.
"In a time in this country when it is so divisive, this is such a beautiful thing. It is proof that in this country, love is limitless. It can happen anywhere with anyone. It's the most beautiful thing that's happened to me this season."
Following the audition and the duo being able to tell their story, the judges also invited Adam and Jerome's families on stage.
You can watch the full video on express below: