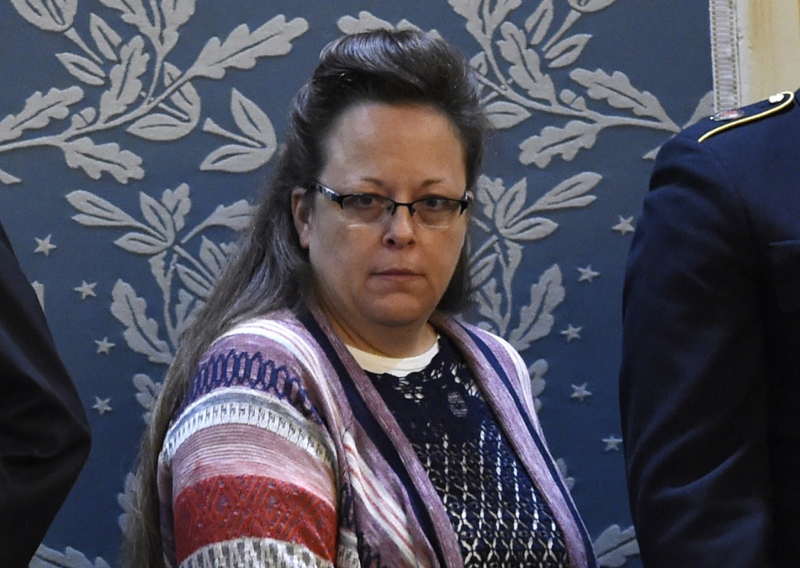 The Kentucky county clerk who gained international infamy in 2015 when she was jailed for refusing to issue marriage licenses to gay couples has lost her reelection bid.
Kim Davis, the Kentucky county clerk made famous by her refusal to sign marriage licenses for gay couples, lost Tuesday in her reelection bid for the Rowan County clerkship.
Davis, a Republican, lost to Democratic challenger Elwood Caudill Jr. by about 700 votes.
David gained international prominence in 2015 after the U.S Supreme Court ruled the 14th amendment to the U.S. Constitution guarantees same-sex couples have the right to marry. The ruling overturned same-sex marriage bans nationwide.
Days after the ruling, Davis stopped issuing marriage licenses.
That refusal led to a lawsuit by gay and straight couples, and a federal judge ordered Davis to issue the licenses. She refused and spent five days in jail.
Davis was released only after her staff issued the licenses on her behalf but removed her name from the form. The state legislature later enacted a law removing the names of all county clerks from state marriage licenses.