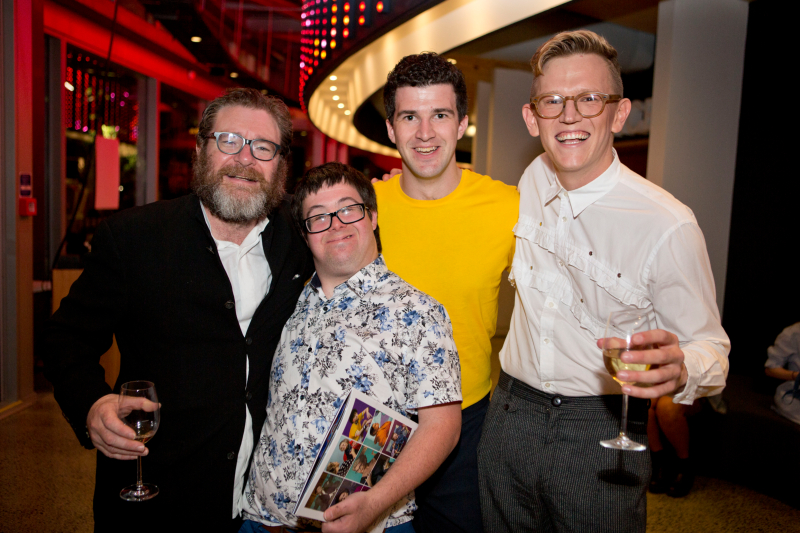 Shortland Street the Musical: Opening Night Pictures and Review
ASB Waterfront Theatre, 138 Halsey St, CBD, Auckland
Photographer: Evan Donnelly
Review: Billy T Nominee James Malcolm
An idea like Shortland Street The Musical, based off of New Zealand's longest running and often cringe-worthy soap opera, is certainly a bold offering. I went in feeling it could go one of two ways, completely excellent or a total trainwreck (frankly I was going to be entertained either way), but it ended up completely surpassing my expectations of just how good it could be.
Let's start with the songs: they're just so insanely good. Campy, catchy, funny: everything you could hope from even a Broadway production. I'm starting a change.org petition for a Shortland Street The Musical soundtrack the second I finish writing this review. Even their rendition of the Shorty Street theme song was given new life and injected with hilarity.
The production doesn't take itself or the show it is parodying too seriously, but it also doesn't sell itself too short. That is a difficult balance to hit, but they succeed beautifully, which creates wicked and biting humour while still allowing for a hugely engaging story and characters you can fall in love with.
The research that must have gone into writing the script boggles my mind, although the musical is set in Shortland Street's early days, there are references for fans of any era and they are entirely on point. The production is at its strongest when it stays true to its TV counterpart and only feels strained when it deviates too far from that. The "I can't believe that really happened on the show" moments are some of the highlights.
The cast does an excellent job at bringing the show to life, full of energy and fun and I'm not sure the will-they-won't-they between Lionel Skeggins and Kirsty Knight would have been half as engaging without the performances from Tom Clarke and Torum Heng, who were absolute scene stealers.
The audience were completely loving it, with whoops and cheers throughout. My friend that accompanied me had never watched an episode of Shortland Street and still had the time of her life and is joining me in banging down the production's offices to demand a soundtrack be released immediately. All that is required to enjoy this show is a vague understanding of soap opera tropes.
Shortland Street The Musical is a campy fun romp and absolutely not to be missed!! I'm 100% going again before it closes, because I have to relive the magic. Give it every New Zealand theatre award please!—