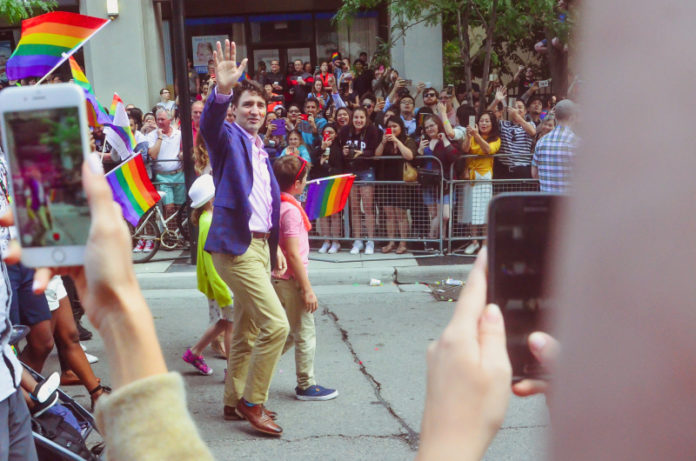 The Royal Canadian Mint has announced plans to commemorate the 50th anniversary of the decriminalisation of homosexuality in Canada, by minting a special $1 coin.
The new design which was approved by Prime Minister Justin Trudeau on December 14, aims to commemorate the 1969 amendments to the nations Criminal Code, which saw consensual Same-sex sexual activity between adults was decriminalised.
The amendments which were introduced by none other than current Canadian Prime minister Justin Trudeau's father, the then Justice Minister, Pierre Trudeau, who made the now famous statement of "there's no place for the state in the bedrooms of the nation."
While the design, the release date, and the artist of the new $1 mint remains secret, CBC have reported that the design is described as a "stylized rendering of two overlapping human faces within a large circle, the left half of the left face in front view and the right face in profile facing left, the two faces forming one whole face in front view composed of two eyes with eyebrows, a nose, a mouth and two ears with a small hoop earring on the left ear."
CBC also reported that the design will include the dates 1969 and 2019 and the word, 'equality' in English and French.
The minting follows Prime Minister Trudeau's 2017 apology to LGBTI Canadians for past acts of discrimination by authorities including the Canadian government.