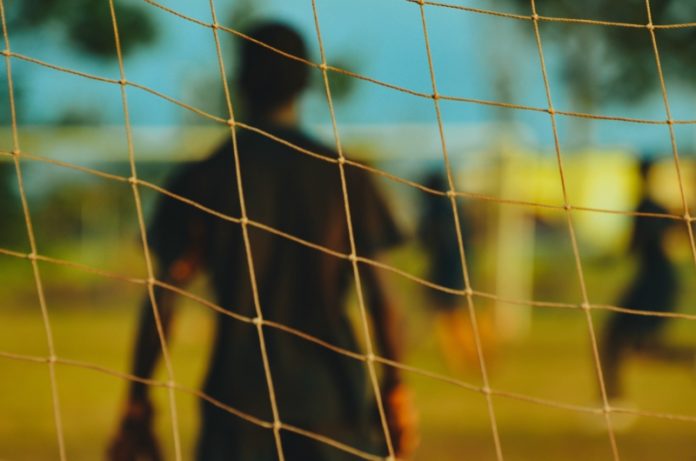 Raymond Mashamba, a football referee from Zimbabwe who first made headlines after becoming the first referee to use a green card during the London CONIFA World Cup, has been granted Asylum in the UK.
The 30-year-old referee who was given the historic green card, found himself being outed as gay to his family and blackmailed as a result of the news of his green card spreading around the world.
At the time of obtaining his green card, few people, including his mother back home, were aware that Mashamba is a gay man.
Mashamba also found himself being blackmailed by a 'friend' who had found him in bed with his boyfriend in his home in Bulawayo, resulting in the 'friend' deciding to out Mashamba to his family, and community.
Adding to Mashamba's troubles, Zimbabwe's Sunday News then further outed Mashamba when it reported that "A Zimbabwean match official who recently took part in the 2018 ConIFA World Football Cup held in the United Kingdom is in an eye of a storm after allegations have emerged that he was caught in a compromising position with a male companion."
While the newspaper did not name Mashamba, his identity was obvious to anyone who had been following the international tournament.
In the wake of discrimination, Mashamba decided to apply for asylum in the UK, instead of return home to Zimbabwe to face victimisation for his sexuality.
Mashamba, who was officially granted asylum, for unto five-years, thanked CONIFA and the LGBTQ-affirming football club, the London Titans FC, both of which supported his asylum application.
Speaking with Sky Sports, Mashamba said, "I now want to continue with my studies and also with my refereeing. I also want to continue to fight for LGBT rights for people in Zimbabwe."
News of Mashamba's asylum has been met with praise, with the UK's Home Office previously been criticised for the way it has treated LGBTI asylum seekers.
A 2013 report revealed that some had been forced to present "photographic and video evidence of highly personal sexual activity to caseworkers, officers, and the judiciary" to "prove" their sexuality.
In 2015, the Home Office announced that people seeking asylum on the basis of their sexual orientation would no longer be asked sexually explicit questions.