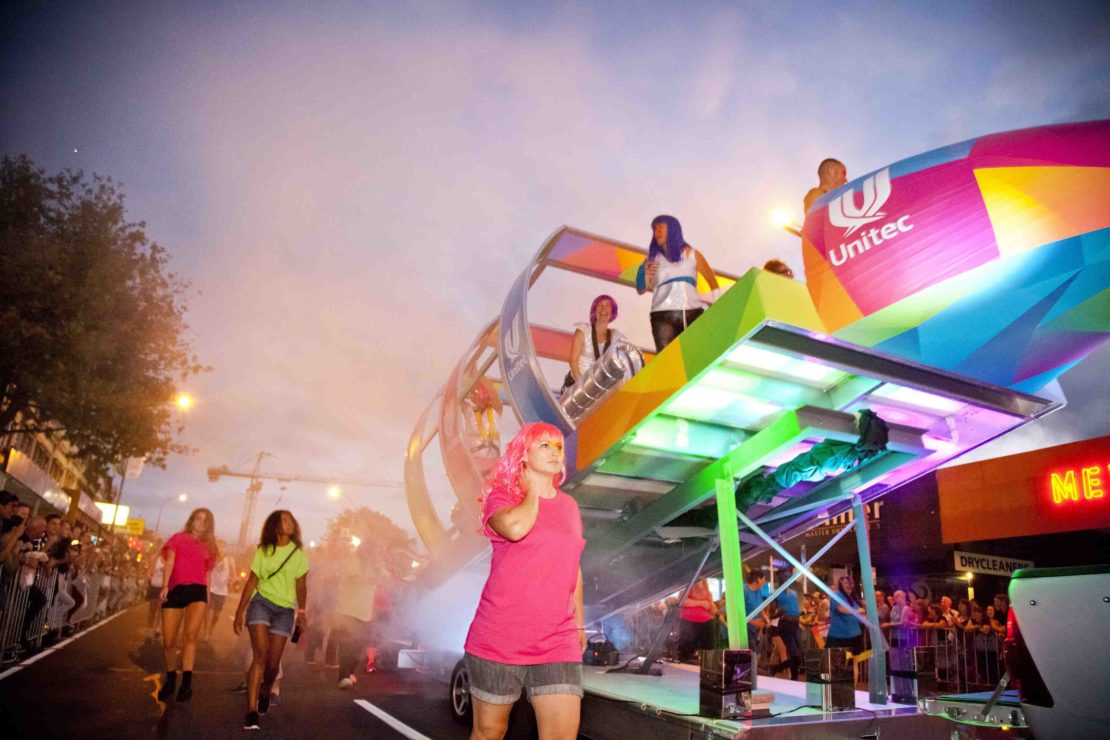 The traditional Pride Parade down Ponsonby Road has been replaced in favour of a central city "walk"
After months of mounting speculation, Auckland Pride have officially dumped the much loved Pride Parade down Ponsonby Road in favour of a "pride walk".
2019's event will not be a parade or a march, but rather a 'walk.'
For the first time in Pride's six-year history, the event will be moved away from Ponsonby and into Auckland's CBD.
The walk will take place on February 9tth. It will start at Albert Park in the central city and end at Myers Park.
Auckland Pride is yet to announce a start time for the parade although express understands it will take place in the late afternoon or early evening.
Radio New Zealand had previously reported that the Pride board are still awaiting final police approval for the event.
It is understood Parade Director Shaun Woodcock has now left Auckland Pride and has been replaced by Richard Green who will coordinate the walk.
The full Auckland Pride can be found at https://aucklandpride.org.nz/