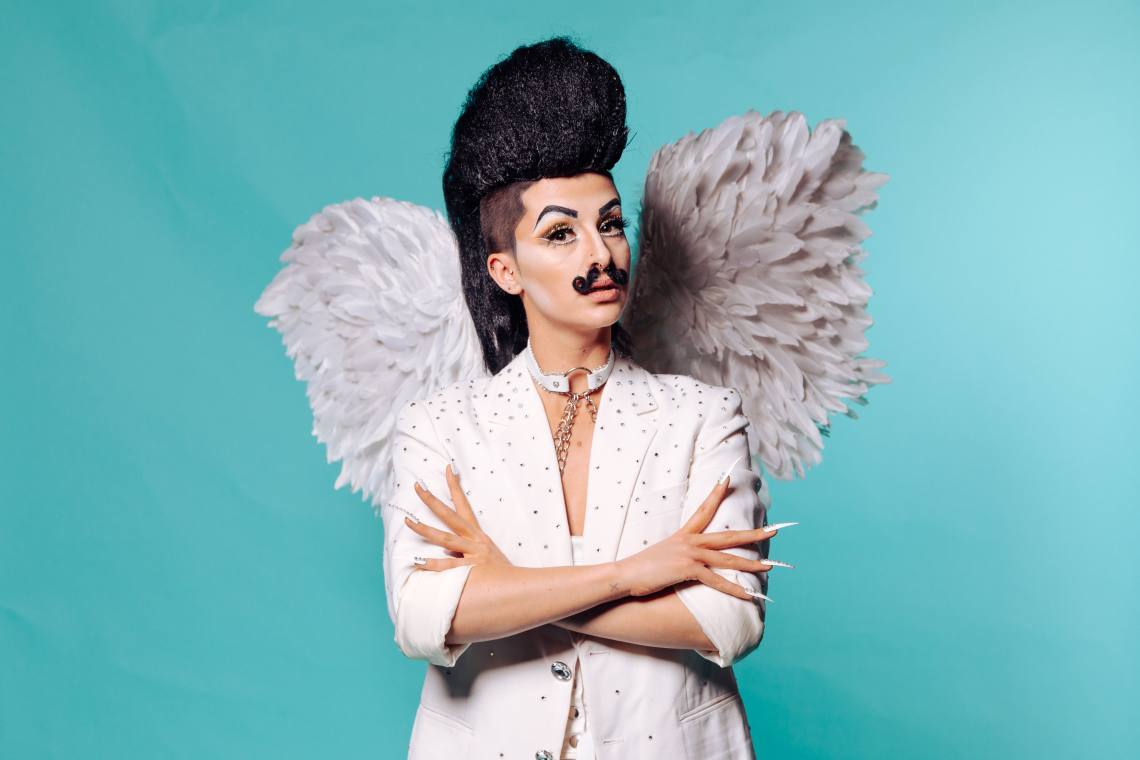 Express talks to House of Drag winner Hugo Grrrl.
Hugo, how does it feel to have won House of Drag?
It's so surreal! Going into it I never considered I'd be here. It's been a very overwhelming but very wonderful few days.
When you first met the other contestants, who did your gut tell you would win?
Oooh, honestly that first day was such a blur, I was intimidated by all of them! But I remember thinking that the Auckland showgirls, Medulla and Lola, were the probably the ones to beat.
What has the experience of watching yourself back on TV been like?
Very stressful! I'm sure it'll come as no surprise that I'm quite an anxious human but it's gotten easier. I even started actually enjoy the show! Turns out it's quite fun TV, who'd thought!
Has the show taught you any life lessons?
Holy shit, yes. It's so tacky but I learnt a lot about myself (ew!), but probably the best thing the show taught me that I definitely want to do drag forever. If I can get through the ordeal of the show and still love this stupid, queer art form, I think I'm in it for the long haul.
You talked on the show about realising you are male identifying. What has your transitioning journey been like so far, and what advice do you have for people who are also transitioning or about to transition?
Yeah, my transition has been pretty unusual I'd say! Considering I came out as trans and sober not long ago at all and since have been very public and open about it. I really did not intend or ask to be a spokesperson, I'm not an expert, I'm just living through it, you know? My advice for anyone questioning their gender identity is to take it slow, get educated, make sure you've got a support system. And that you will be okay. But also Kita Mean once gave me great advice about figuring out your gender – 'don't worry so much about the answer, when the question's not that important'.
Binge watch House of Drag at TVNZ OnDemand.