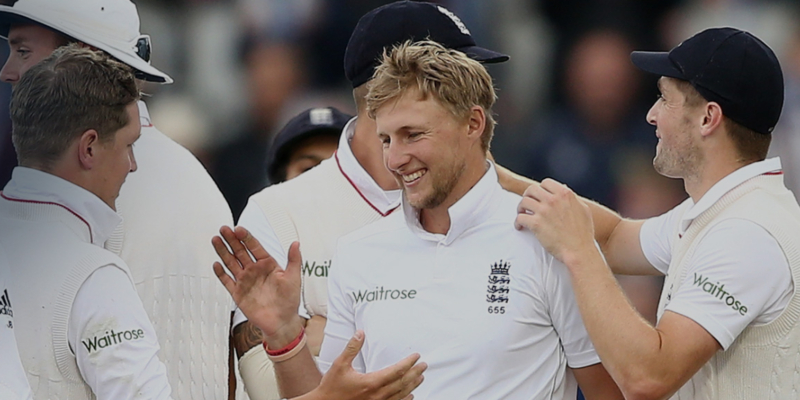 England's Cricket Captain, Joe Root has been praised for his actions against homophobia in sport, following an incident where West Indies cricketer Shannon Gabriel received a four-match ban for homophobic comments.
Gabriel who has since apologised for his remarks in which during the third day of the St Lucia Test against England, he asked England captain Joe Root, "Why are you smiling at me? Do you like boys?"
Root who's response has been widely commended quickly replied, "Don't use it as an insult. There's nothing wrong with being gay."
The International Cricket Council (ICC) found that Gabriel was guilty of breaching article 2.13 of the ICC Code of Conduct which relates to "personal abuse of a Player, Player Support Personnel, Umpire or Match Referee during an international match."
Gabriel who admitted the offence following the match accepted the sanction, without appeal, before making an official statement where he extended "an unreserved apology for a comment which in the context of on-the-field rivalry, I assumed was inoffensive picong [teasing] and sporting banter."
"I know now that it was offensive and for that I am deeply sorry," he said, adding, "I embrace this as a learning experience and as an opportunity for myself and all athletes to recognise the need for sensitivity and respect in their interactions with all."
After the match, Root explained that he just did what he thought was right.
"You have a responsibility to go about things in a certain manner on the field and it felt appropriate to act how I did."
While Root's comments have been praised, LGBTI rights groups argue that there is a greater issue behind the homophobia seen in this particular instance, highlighting that homosexuality is still illegal in five of the top 10 cricketing countries in the world.
Christopher Sherwood of Graces Cricket, the world's first LGBT cricket club, has since called on the ICC to make a concerted effort to "use the sport as a tool for legal and social change with respect to homosexuality."