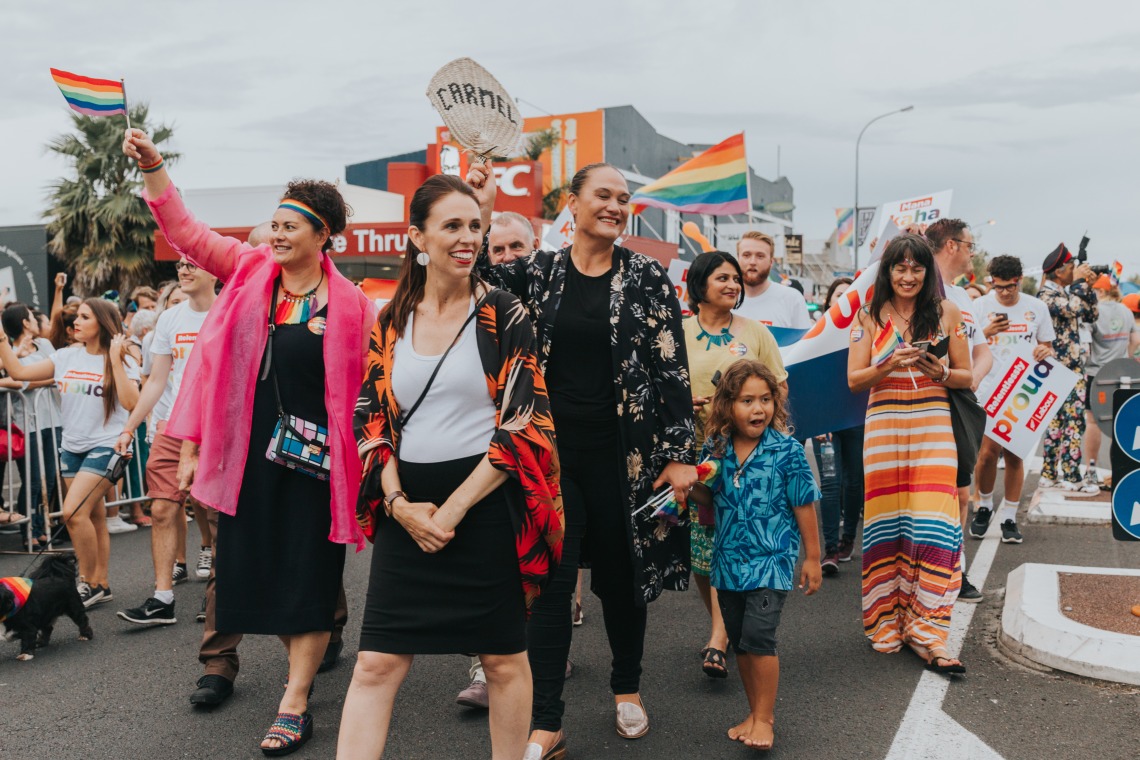 The PM has announced she will attend the Wellington Pride Parade, however.
In 2018, Jacinda Ardern became New Zealand's first Prime Minister to participate in a pride parade when she walked with Rainbow Labour however, she will not be attending 2019's replacement walk.
Ardern has been a regular attendee over the course of the past six years and was only absent in 2017 because it fell on the same night she was elected MP for Mt Albert.
The Pride parade which ran down Ponsonby road between 2013 -2018 has been replaced with a walk from Albert Park to Meyer's Park in Auckland's CBD.
The Prime Minister has largely kept her views on the controversial ban on uniformed police participating in the Pride parade to herself but did say that Pride was at it's best when it was an 'inclusive event', a statement that some commentators interpreted as opposition to banning police from participating.
Speaking to TVNZ's Breakfast, Ardern says that she will not be attending Auckland Pride's walk, but announced she will attend the Wellington Pride Parade which is scheduled to be held on March 16th.
Wellington Pride have announced that they will allow uniformed police to participate in the event.