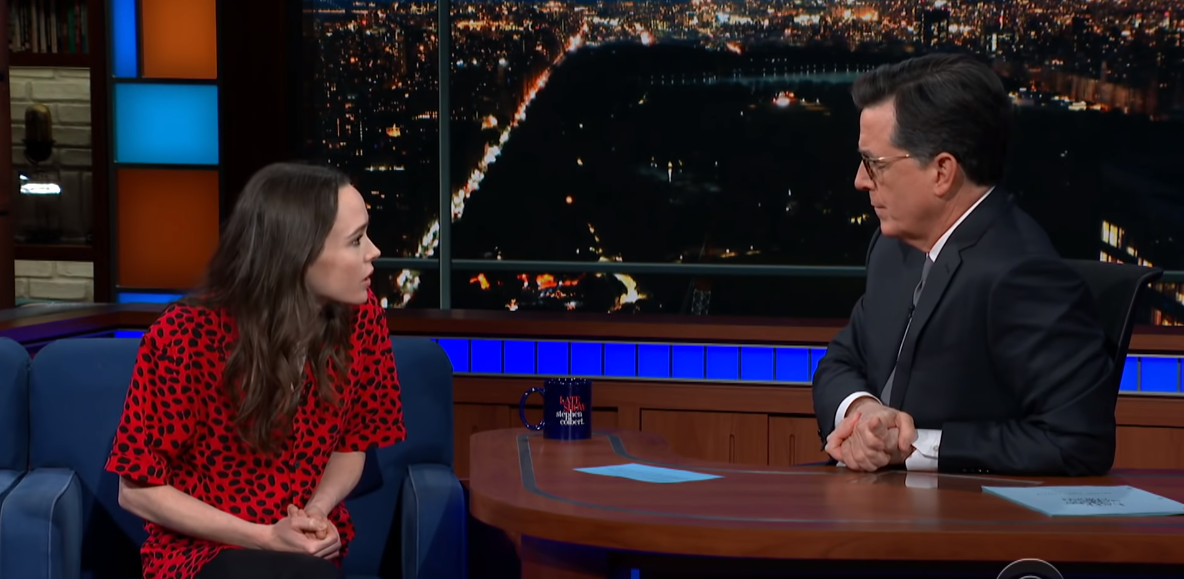 Canadian born Actor and Producer, Ellen Page has come out swinging against U.S President Donald Trump, his Administration, and its anti-LGBTI policies/rhetoric.
Page's comments which were made during an interview on The Late Show With Stephen Colbert started following a discussion about the recent attack on Empire actor Jussie Smollett in Chicago.
Speaking about the horrific racist and homophobic hate crime, Page explained that it was "impossible to not be fired up" with the political situation within the United States.
"It feels impossible not to feel this way right now with the president and Vice President Mike Pence, who wishes I could not be married, let's just be clear," Page said.
"The vice president of America wishes I didn't have the love with my wife. He wanted to ban that in Indiana, he believes in conversion therapy, he has hurt LGBTQ people so badly as the governor of Indiana," Page added as host Colbert showcased a picture of Page and her wife, Emma Portner.
"If you are in a position of power and you hate people and you want to cause suffering to them, you go through the trouble, you spend your career trying to cause suffering, what do you think is going to happen? Kids are going to be abused, and they're going to kill themselves and people are going to be beaten on the street," Page stated in an obvious state of anger and frustration.
"I have traveled the world and I have met the most marginalised people you could meet, I am lucky to have this time and the privilege to say this. This needs to fucking stop."
You can watch Ellen Page's speak during The Late Show With Stephen Colbert on express below: