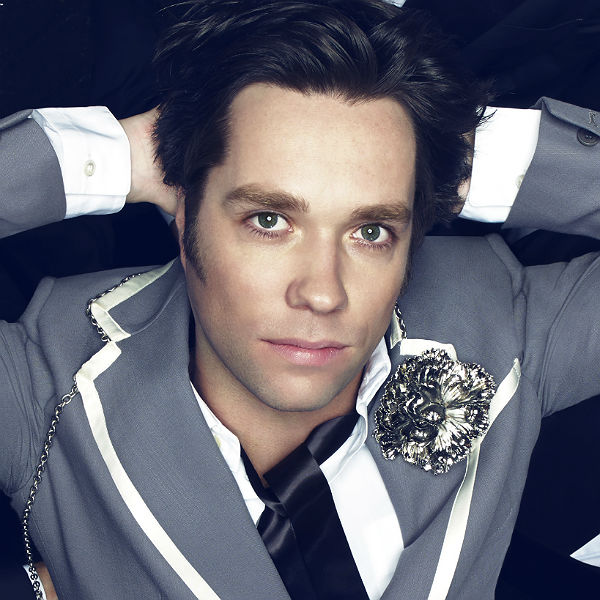 Grammy-nominated singer, songwriter, and composer catches up with express to discuss his 20-year anniversary "All These Poses" tour which hits Auckland and Wellington this weekend!
Since his last jaunt to New Zealand, playing as a part of the Womad Festival, Rufus Wainwright had been knee-deep in his second Opera, Hadrian (which opened in Toronto last year) and teasing some new 'pop' material – the Carrie Fisher-inspired Sword of Damocles, released in October. But with his new album the best part of a year away, the hard working Wainwright opted to return to the road with his 'All These Poses' 20-year Anniversary tour which pays tribute to his self-titled debut album (1998) and his successful sophomore effort Poses (2001).
"I'm in my prime. I'm singing better than I ever have," Wainwright tells us when asked why now was the time to add a tour to his already busy schedule. He says there will be lots of songs from his first album, the Poses album will be performed in it's entirety, "and I do a couple of new songs, just to remind people I'm still alive!" He adds with a chuckle.
Album anniversary tours are very much in vogue in Europe and America, with some finding their way to our shores. Rufus believes the popularity stems from a nostalgia for a bygone era of music-making.
"We're not in a golden era of songwriting and album making. In this day and age, it's all about singles and celebrity, branding and commercialism. So the records that were made in the 90s and the early 'naughts' are like fine antiques that people are admiring for their craftsmanship and the labour it took to create them. I'm lucky to have worked in that era. Let's hope it inspires a renewed focus on the art of the album!" He says.
Poses was also Wainwright's most commercially successful album, but he denies a hunger to repeat its sales' peak.
"Success for Rufus Wainwright is more philosophy than fact," he laughs. Clarifying, "I've never made millions of dollars off these records. I'm just very thankful that I have a public after twenty years that is still relatively interested in what I'm doing."
That interest has been fuelled by Wainwright's ability to produce diverse attention-grabbing art. His latest single Sword of Damocles was inspired by his departed friend Carrie Fisher, with proceeds donated to organisations dedicated to increasing voter registration in the US.
"Being American is a heavy conversation these days," Wainwright says solemnly when asked what inspired this donation. "I did it for the good of the country and the good of the world!"
The song was backed by a video starring Wainwright alongside Golden Globe and Emmy winner Darren Criss (Glee, Assassination of Gianni Versace) wearing costumes designed by Vivienne Westwood.
Criss made headlines recently when he vowed he won't take another gay man's part in Hollywood; having played gay characters in his most notable roles. Wainwright tells us he thinks his friend has made a wise move.
"He has a point that there's a real shortage of leading gay men in Hollywood. That needs to change. Especially now there are more fabulous gay parts to be played… The gay story is so interesting in general and we're now starting to tell it in movies and television. But to not tell it with actual gay people?! It needs to be the whole kit and caboodle, and I think Darren understands that!"
With Hollywood on our minds, the conversation turns to the Oscars. Aside from Glenn Close's performance in The Wife, Rufus is unimpressed. "I've seen a few of the nominated movies, but I didn't love any of them. I don't think it's been the most amazing year for movies."
He recommends getting out of the movie theatres and spending time in art galleries instead. "Great art has the capacity to transfix you and transform you and take you out of yourself. And that is so necessary in this day and age," he laments.
Rufus Wainwright plays Auckland Town Hall on Saturday 2 March and Wellington Opera House on Sunday 2 March. Tickets are still available for both shows through www.ticketmaster.co.nz