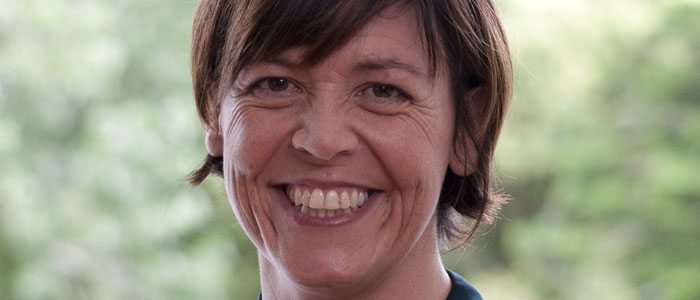 Jan Logie has called for discussion to begin around the establishment of a dedicated Rainbow Ministry.
Greens MP Jan Logie has used the launch event of this year's Wellington Pride Festival as an opportunity to call for a conversation around the established of a ministry for LGBTI+ New Zealanders.
Logie says there is still discrimination against the LGBTI+ community in New Zealand that needed to be removed at a government level, using homelessness and poor mental health statistics for LGBTI+ kiwis as an example of current policy failings.
"We've seen Statistics New Zealand starting to progress the inclusion of our communities with their data collection, we know there's a lot more that needs to be done to meet our health needs and ensuring a safe environment and community within our schools," Logie said.
Logie says the responsibility of addressing these issues cannot be left to voluntary community organisation and that government must increase its role. "There is no resource for those communities to be doing that work, so there's a wide range of issues that come about as a result of being a small marginalised community with a history of discrimination," she said.
"Ministers put in budget bids, but there's no natural home for where the rainbow budget would sit. It would kind of sit with MSD [Ministry of Social Development] but we don't have an automatic 'in' for that conversation."
Logie stopped short of explicitly calling for the establishment of a rainbow ministry but did include it as a possible solution to remedying the current problem.
"We need a voice, whether it's a unit in an existing ministry, or whether it's set up like youth development or the Office for Disability Services."