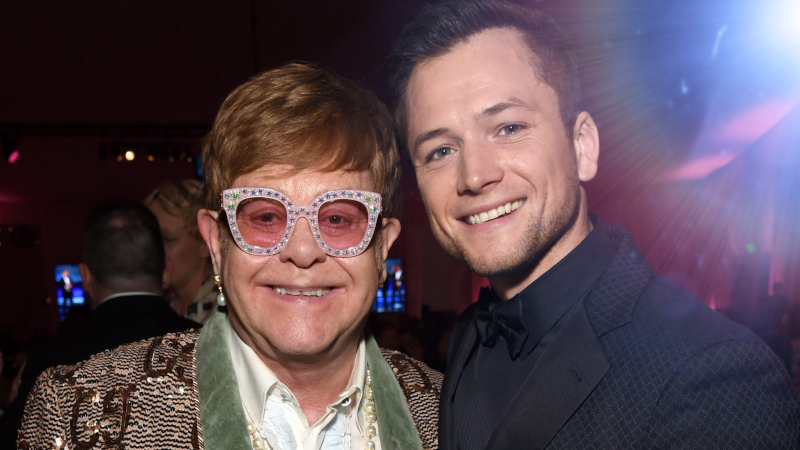 With the release of the highly anticipated Elton John biopic: Rocketman, just around the corner, the singer has released a first-person essay in The Guardian giving a behind the scenes look into what guided the film's non-PG direction.
The biopic, which premiered to rave reviews at the Cannes Film Festival last week, is described as blending reality and fantasy to tell the story of the iconic musician's life and career.
In the essay, Elton John notes that he had to battle with certain film studios, who wanted to tone down the drug-related and sexual content in an attempt to secure a more widely accepted PG-13 rating.

"Some studios wanted to tone down the sex and drugs so the film would get a PG-13 rating. But I just haven't led a PG-13 rated life," John writes.
"I didn't want a film packed with drugs and sex, but equally, everyone knows I had quite a lot of both during the '70s and '80s, so there didn't seem to be much point in making a movie that implied that after every gig, I'd quietly gone back to my hotel room with only a glass of warm milk and the Gideon's Bible for company."

Confirming Johns statement, producer Matthew Vaughn explained during the film's Cannes premiere, that John was adamant about going "as R-rated as you need to" in order to capture the various aspects of his life that some celebrities may have opted out of broadcasting, such as his issues with drug addiction, his sexuality, and his troubled childhood – Which are all highlighted in the film.

Additionally, the cast and crew also echoed the same sentiments during the film's debut, praising the film's delivery of an "uncensored" depiction of John's life and career so far.
Despite the film receiving praise for not 'straight-washing' the musical legends life, some have expressed concern over the fact that Egerton is portraying a gay man, even though he is heterosexual, something that John describes as "bullshit."

"That's all bullshit, I'm sorry," the rock legend told The Sun.

"If people don't like it, review-wise, or it doesn't make one dollar, it's the movie I wanted to make and that's all that counts. I can look back and say, 'You know what, I love it. I can live with it,' " John continued.
---