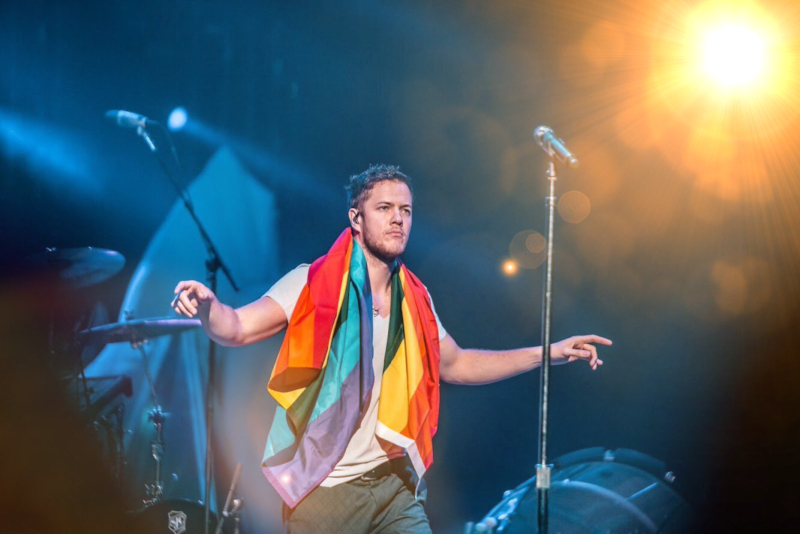 American based rock band Imagine Dragons have taken the opportunity to speak out against conversion therapy during their acceptance speech at the Billboard Music Awards.
The four-member group consisting of lead vocalist Dan Reynolds, lead guitarist Wayne Sermon, bassist Ben McKee, and drummer Daniel Platzmangroup, took home the award for Top Rock Artist at the event in Las Vegas.
The group who have long been known for their support of the LGBTI community took the opportunity when on stage to accept the honour, to make a powerful statement.
"I just want to take this moment to say that there are 34 states that have no laws banning conversion therapy. Thirty-four! And on top of that 58% of our LGBTQ population live in those states," Dan Reynolds said.
"This can change but it's going to take all of us talking to our state legislators, pushing forward laws to protect our LGBTQ youth.
"We've seen with conversion therapy that our LGBTQ youth have double the rate of depression, triple the rate of suicide after conversion therapy. It's not working, it needs to change," Reynolds concluded, to the cheering and supportive audience.
Reynolds who appeared in the 2018 documentary, Believer, which looked at LGBTI people and The Church of Jesus Christ of Latter-day Saints (Mormon Church), is a long time LGBTI ally and is married to his wife, Aja Volkman.
The Grammy-winning band Imagine Dragons have sold over 12 million albums and 35 million singles worldwide.