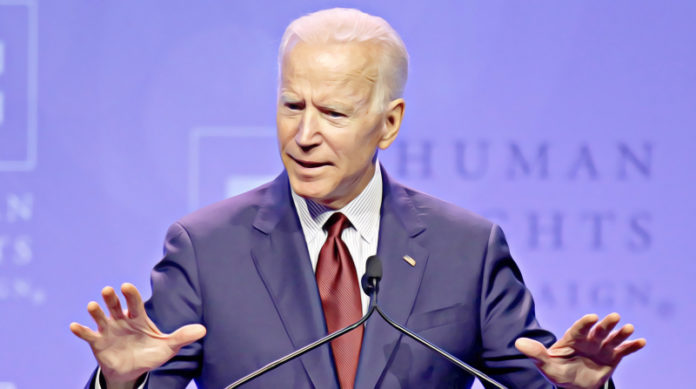 Democratic presidential candidate Joseph Biden has declared that the Equality Act to ban anti-LGBT discrimination would be his number one priority if elected to the White House.
Biden, who made the announcement before 730 attendees at a Human Rights Campaign dinner in Columbus, Ohio, said that passing the Equality Act would "send a message around the world" that the United States supports LGBT rights.
"I promise you if I'm elected president that'll be the first thing I'll ask to be noted," Biden claimed.
Biden who also highlighted that the U.S. House approved the Equality Act last month on a bipartisan basis with a united Democratic caucus and eight Republican lawmakers, said to finish the job "we need to elect a Democratic Senate."
Speaking for 30 minutes Biden touched on a range of topics pertaining to LGBTI issues, including criticising moves made by the Trump administration, however, never mentioned any of this rivals for the Democratic nomination.
You can watch the full speech on express below:
---