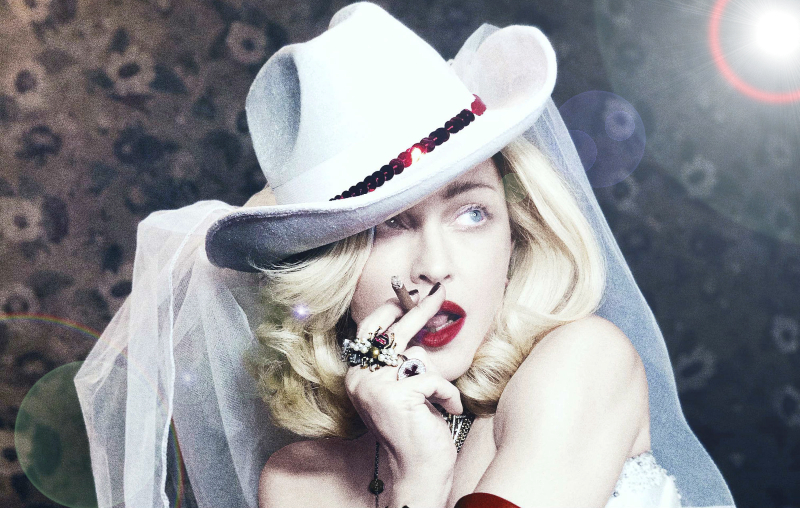 Organisers of World Pride New York City 2019 and Stonewall 50, have confirmed that the Queen of Pop herself will perform at Pride Island for the celebration while in the meantime hundreds of Sydney Mardi Gras team members also head to World Pride to try and convince revellers that Sydney should host the next event in 2023.
Madonna who is expected to perform a few songs, at Pride Island on Sunday the 30th of June announced the news herself through a video that aired during the June 3rd broadcast of NBC's The Today Show.
"I hear you," said Madonna in the video, "I will be on Pride Island, where I was born."
World Pride which is expected to be the largest LGBTI+ Pride in world history, has seen record ticket sales with both Pride Island'd Sunday celebration being sold out in eight hours and tickets for the Saturday edition of the two-day music and cultural event are also selling out.
"The community called loud and clear for an appearance by Madonna at Pride Island for WorldPride and the 50th anniversary of the Stonewall Uprising. I'm thrilled to report that Madonna and WorldPride NYC delivered on that call," explained Chris Frederick, NYC Pride's Executive Director.
"This is going to be a night that our Pride Island guests will remember for the rest of their lives," he concluded.
Along with Madonna the Sydney Mardi Gras contingent sets out this week to travel to key international destinations including New York where they will present the case for Sydney to this marquee LGBTQI festival.
If Mardi Gras is successful in its pitch to InterPride – the international association of pride organisations that decides the location – it will be the first time World Pride is held in the Southern Hemisphere.
Figures supplied by Sydney Mardi Gras suggest Sydney WorldPride has the potential to attract over 1 million attendees, with a total economic footprint of $600-800million.
NSW Minister for the Arts Don Harwin said every year the eyes of the world look upon Sydney as they light up the southern hemisphere with the Gay & Lesbian Mardi Gras festivities
"It's exciting to think we could be bringing the world to Sydney for World Pride 2023 where we can showcase our beautiful global city to the world," Don Harwin said.
"Sydney is renowned for our inclusive and welcoming culture for all LGBTQ visitors and I can't think of a better way to demonstrate this than by hosting World Pride 2023."
World Pride 2023 will coincide with the 45th anniversary of Sydney Gay & Lesbian Mardi Gras but a decision on who will host the event is still a long way off.
The bid's outcome will be decided by InterPride members at the AGM in Athens in October 2019.