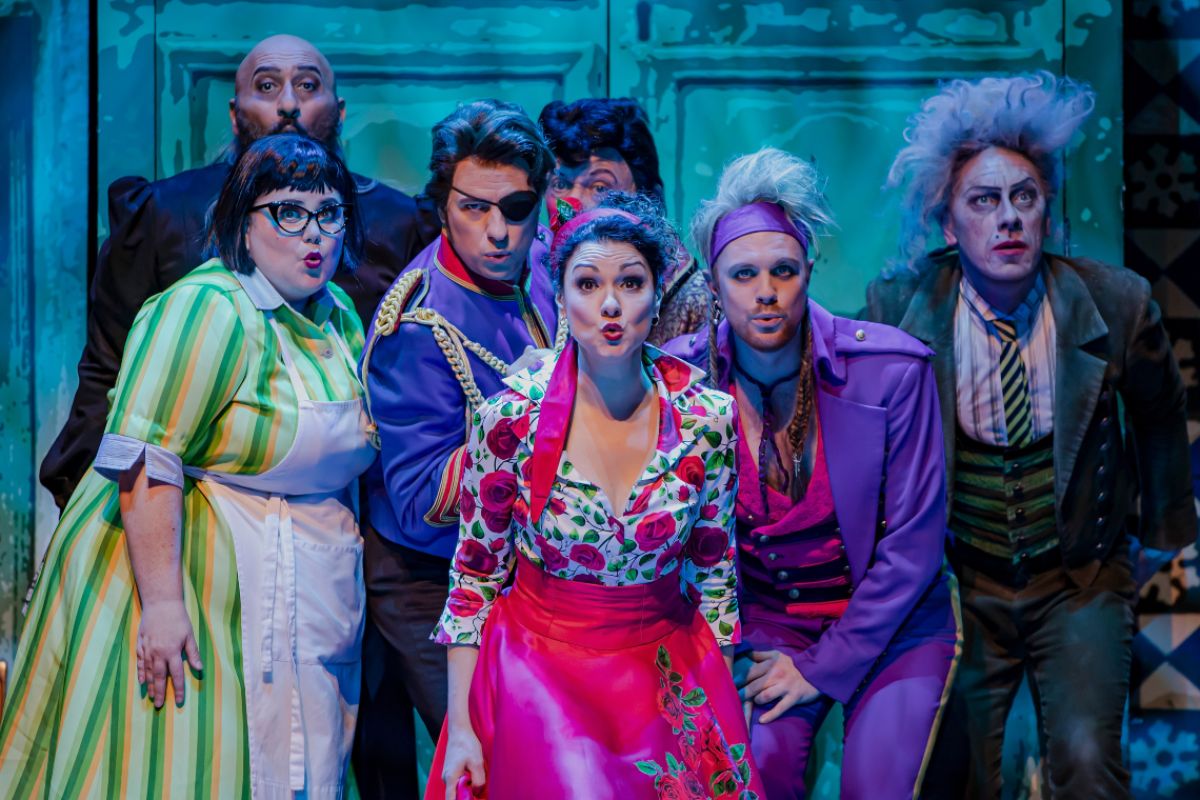 express alumni Amy Jane Todd says NZ Opera 'has never felt so contemporary' as it did on the opening night of The Barber of Seville.
Opera has never felt so contemporary to me as the NZ Opera's performance on the opening night of The Barber of Seville. The highlight is the barber Figaro [Morgan Pearse], a forceful booming baritone whose costume and manner is a miss-mash between Elton John during the platform and bellbottom days with Michael Keaton's Beetlejuice. Figaro the barber couldn't be more sexy, startling, cheeky and egocentric.
The self-proclaimed 'go-to-guy' of the town he masterminds a plan to help his wealthy friend the Count Almaviva [John Tessier] to woo Rosina [Sandra Piques Eddy] whom he loves but is being held by her bitter old tutor who secretly plans to marry her against her wishes.
Rossini's crazy comic opera was penned in just 13 days when he was twenty-four. There is a vibrancy and madness of his youthful comedy that transcends the two-hundred and six-year gap between when it was written and today. In fact my date, an opera virgin was enthralled by the entire performance. The vibrant scenery, colours, effects, strobe-lighting and costumes are reminiscent of The Rocky Horror Picture Show, as are some of the characters!
The tongue-twisting lyrics of many of the arias are reflected a hundred years later in English songwriting duo Gilbert and Sullivan's works. Such is the style and story of this well-created version that in the true post-modern vein it references many visual and musical styles throughout history. It is outrageous from start to finish, a delight to the eyes, ears and mind.
This opera buffa kept me wide-eyed and smiling – the superb operatic voices, the wonderful Auckland Philharmonic Orchestra and the newly decked out Aotea Centre were magical. I could not have been more entertained.
NZ Opera present's Gioachino Rossini's The Barber of Seville until Wednesday 7 August. http://www.nzopera.com
ASB Theatre, Aotea Centre, Sunday 9 June
The Opera House, Wellington, Tuesday 2 July
Buy your tickets for Auckland and Wellington through Ticketmaster on 09 970 9754 (Auckland) or 0800 111 999.
Isaac Theatre Royal, Christchurch, Monday 5 August
Buy your tickets for Christchurch through Ticketek on 0800 TICKETEK.