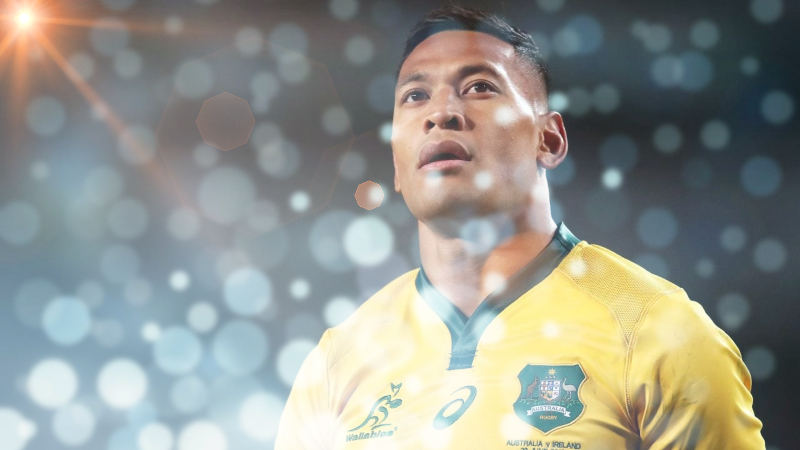 A recent report has revealed that Israel Folau was convinced by his father not to take down his anti-LGBTI social media post when trying to negotiate a deal to stay contracted with Rugby Australia.
Folau's contract with Rugby Australia which was formally terminated last month following a code of conduct hearing that ruled against retaining the star for the duration of his four-year contract following his anti-LGBTI social media posts.
It now appears that Folau was initially prepared to remove the post and issue an apology in the hopes of keeping his contract with Rugby Australia, however, was told that he would go to hell if he did so by his father Eni Folau, who is himself a Christian pastor.
According to a News Corp Australia report, Folau was phoned his father who insisted that he was concerned that his son would be disowning the words of God if he removed the post, telling him "you'll go to hell, son."
As a result, Folau refused to take down the post, which ultimately led to Rugby Australia to terminate his contract, sighting that his post did not align with the organisation's core values.