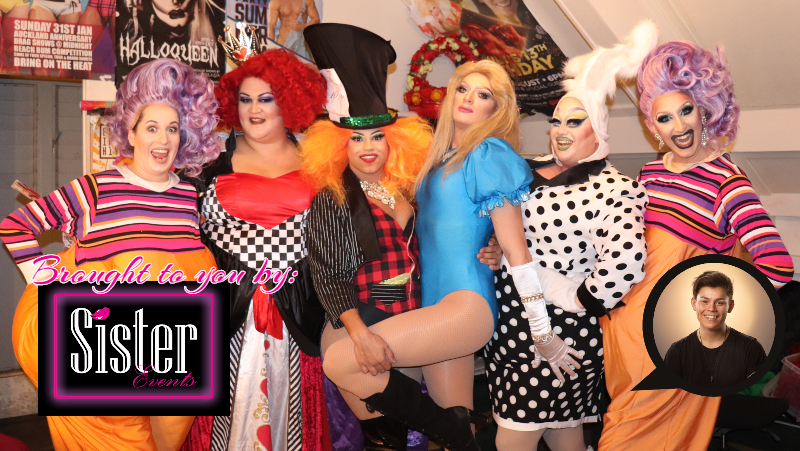 Winter is here, but never fear, Drag Queens don't hibernate! Keegan Elliot (with just the one T) gives July's drag highlights.
---
Auckland:
Breaking news: NZ's most famous drag venue, Caluzzi Cabaret will debut her new facelift on Friday 5 July, with a futuristic Drag Queens in Space theme we've heard the venue's interior will resemble a space ship! We bet its bound for Uranus! Express will be checking it out at the restaurant's rainbow night, Random Club on Wednesday 31 July.
House of Drag hostesses Kita & Anita will take over K road's Phoenix Entertainment on Friday 26 July for monthly event Drag Wars which this month has a Mid-Winter Christmas theme. If you have not attended Drag Wars yet it really is a must thanks to its hilarious hosts and flamboyant, creative crowd!
Kita Mean also hosts Family Bar on Friday nights and has been doing a hell of a job of putting on some of the best full production drag shows the venue has ever hosted. Last month saw the finish of the stunning Elektra in Wonderland and the topical Gay of Thrones that celebrated powerful queens! This month Friday nights will pay tribute to THE Pop Princess, Miss Britney Spears, as Xtina Lacroix, Lucina Innocence and Natrasha recreate some of her most iconic moments. You better work bitch!
Witness some of Auckland's best and brightest dragsters throw caution to the wind to bring their most outlandish performance visions to life in Drag Scratch Night – An Experimental Showcase of drag art. Hosted by the infallible Miss Geena, at Phoenix Entertainment.
---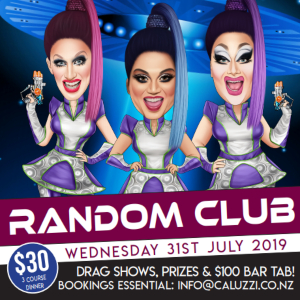 ---
Wellington:
Ivy Bar in Wellington is going to be bringing the heat this month with a weekly lineup of drag events. Drag's Greatest Hits on the 6th is a throwback show that will take you down memory lane revisiting some of Wellington's most iconic performances from the past few years!
Evolution on the 13th is a bi-monthly show that will see performers of all generations turn it out to be chosen as the night's winners and go on to the Evolution Grand Championships in March.
The Spaceball: Rebirth on the 20th (hosted by Hariel and Luna) promises to take you on a journey to new worlds. And on the 27th, pull out those fishnets and sharpen your mohawk. This Ain't A Scene, It's a God Damn Drag Show! Is bringing Emo Night to Ivy Bar! Expect to Dance, Dance to Misery Business at The Black Parade.
---
Christchurch:
Are you ready for a visit from some of Auckland's finest queens? Grab your handbag and head down to Halo Bar for A Motown Tribute on the 19th. Chanel D'Vinci, Victoria Secretzz and Trinity Ice will be your modern day Supremes! But which one's Diana Ross?!
---
express' drag column is proudly brought to you by our good friends at Sister Events