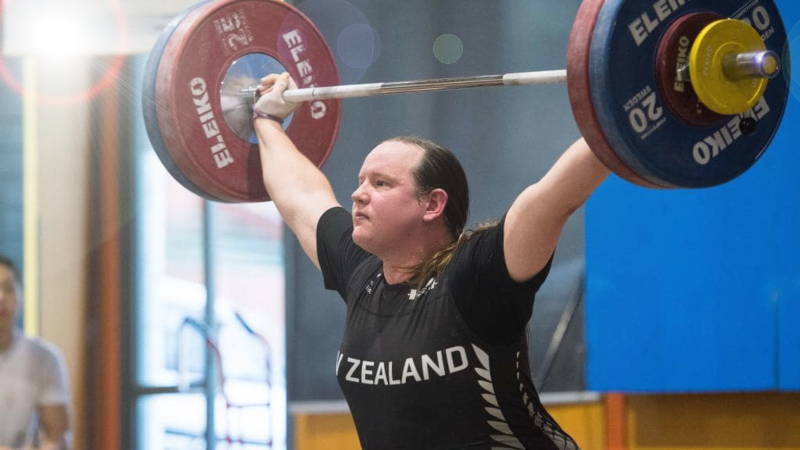 The transgender weightlifter's gold medal win in the women's competition has prompted some sporting tournaments to reconsider its rules.
Controversy has once again erupted around New Zealand weightlifter Laurel Hubbard's continued participation in female sporting competitions.
The transgender athlete won gold at the recent Pacific Games held in Apia, Samoa in July. Hubbard beat Samoa's Feagaiga Stowers, who had to settle for silver.
The win has promoted the Pacific Games to reconsider its rules around who can compete in women's competitions.
There have also been calls on the International Olympic Committee (IOC) to alter its rules which allow male to female athletes to participate in women's sports.
A number of groups have criticised the tournament for allowing Hubbard to compete including the Samoan Prime Minister Tuilaepa Sailele. Speaking to media after the event, he lashed out at organisers for allowing Hubbard to compete in the first place.
"This fa'afafine or man should have never been allowed by the Pacific Games Council president to lift with the women," Mr Tuilaepa told the Samoa Observer.
In New Zealand, feminist group Speak up For Women has launched a campaign calling on the government to intervene to halt what they call the "disadvantaging of women and girls" in sport. However, It is unclear exactly what they want the government to do.
A statement on the group's website said: "We are calling on the New Zealand Olympic Committee, Sport New Zealand, and the Minister for Sport, Hon Grant Robertson, to put a stop to disadvantaged women and girls by making clear in policy and practice that women/girls and men/boys categories MUST be determined by SEX and not gender identity."
Speak Up For Women said it was "a diverse group of ordinary New Zealanders including teachers, academics, health professionals, care workers, activists, lawyers and students with a shared interest in the rights of women and girls."
A spokesperson from the group says they are prepared for the backlash but will preserve with their cause.
"As a nation, we pride ourselves on being good sports and going into the Olympics next year this is not a good look."
"We've met with senior figures in the sports community, who agree the rules allowing this to happen are not fair – but they won't speak out for fear of backlash from trans activists, who quickly shut down any discussion with accusations of bigotry."
The group has already been condemned by trans rights activists, with Agender New Zealand president Tracee Nellie saying Speak Up for Women lacked scientific evidence for their claims that Hubbard should be considered ineligible.
"The apparent reasonings that the group has given behind their statement, they have some merit, but they don't appear to have any evidential grounding towards what they are actually saying, from what I can see."
"If they have given her [Hubbard] the go-ahead in the women's section in the 87kg plus category, then there is no reason whatsoever why she cannot officially participate within that," Nellie says.
Under current rules, Hubbard will be eligible to compete in the women's weightlifting competition at the Tokyo 2020 Olympics provided she competes in at least 6 events prior to the games.