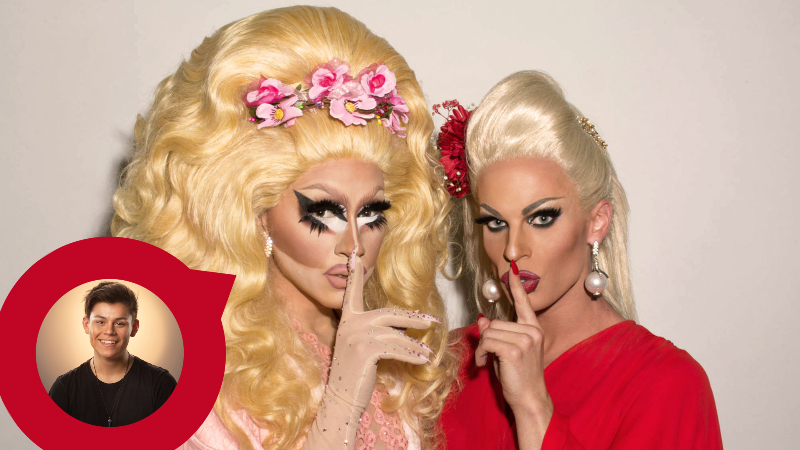 This August brings a full calendar of parody shows, scripted drag theatre, magic and mystery. Keegan Elliot guides us through.
---
Wellington:
Be ready to immerse yourself in a night of decadent drag! Some of Wellington's best will come together for Pantheon – Drag for the Gods at BATS Theatre from August 9th-11th. Expect themes of myth and lore with a modern twist!
SLAY is back and they didn't come to play! This superstar cast includes Mx Capital Drag winners: Willy SmacknTush, Kelly Fornia and Harlie Lux, and comes to Ivy Bar on Saturday 17 August.
From August 23rd-25th, Fringe Bar will be taken over by A Very Pottered Drag Show! This is a queer parody of everyone's favourite magician saga, starring Hugo Grrrl as Harry Potter.
Closing out the month is Drag Horror Story! A queer homage with Bunny Holiday and Stabitha bringing the creepy, camp, and chaos of American Horror Story to life. Be ready for a spooky-ooky 31st of August at Ivy Bar.
---
Auckland:
Interdisciplinary South Auckland collective COVEN are presenting a tribute to 'sisterhood' with Housekeeping, an ode to our gay, trans, queer and drag aunties. Housekeeping is a comedy/drama theatre show with elements of dance, drag and performance art at the Basement Theatre from August 6th-10th.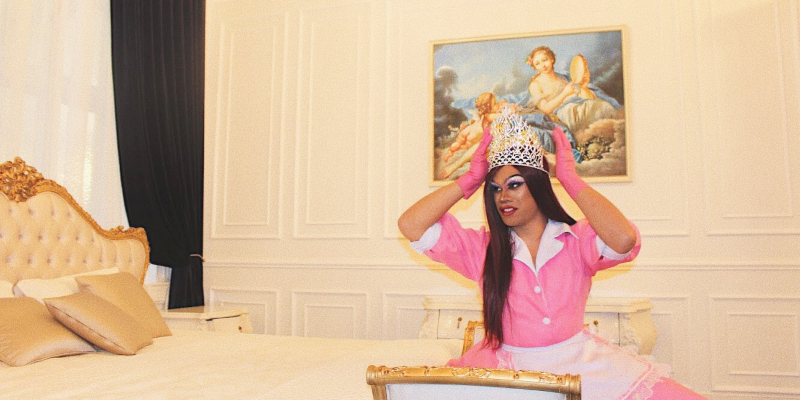 Are you ready for a night of glittering girls and fabulous femmes? Expect a seductive showcase as you peek behind the curtain of this fantastic femme only showcase in Girls Girls Girls at K Road's Raynham Park on August 9th and 10th. Hosted by Trinity Ice with a line-up including Chanel D'Vinci and Victoria Secretzz.
After sharing her heart of gold across Wellington's streets Aunty Pam, aka the vivacious Pamela Hancock, is bringing her one-woman show Hello Darlings! to K Road's Phoenix Entertainment on August 9th and 10th! Expect a ruined plan for a cosy night in and dreams of James Bond and Wimbledon.
Once again there is plenty of opportunity for House of Drag fans to get their Kita & Anita fix. This month's DRAG WARS is on Friday 30th August at Phoenix Entertainment, with a theme of 'What I Want to be When I Grow Up' (cue Pussy Cat Dolls). If you'll be heading to Winter Pride by then, be sure to stop in at Random Club at Caluzzi Cabaret Wednesday 28th of August for a $30 three-course meal plus shows.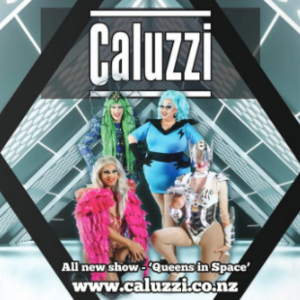 ---
Just announced:
"Hoos birfdays are it?" RuPaul's Drag Race alumni Trixie & Katya have announced they will be visiting NZ next year with their UNHhhh Tour! The two will touch down in Christchurch, Wellington and Auckland for dates in June 2020.
---
express' drag column is proudly brought to you by our good friends at Sister Events