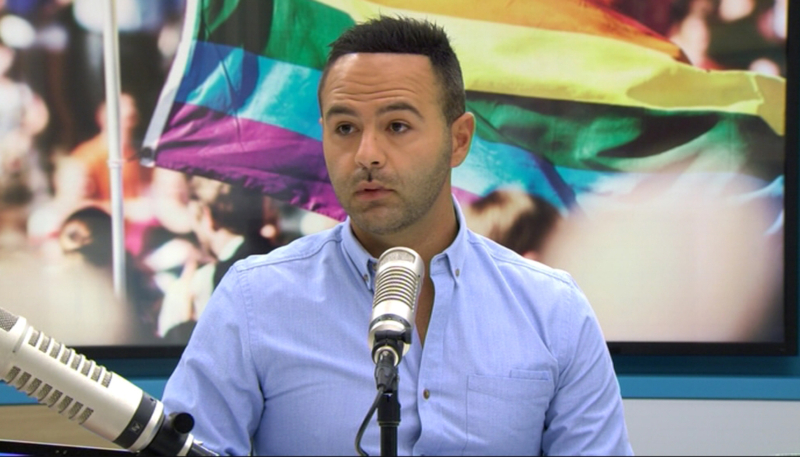 The man charged with the assault on Aziz Al-Sa'afin and his friend Fergus Fauve has appeared in court.
Joden Martin said he was offended by the sight of Aziz Al-Sa'afinand his friend Fergus Fauve and so launched an unprovoked attack on the pair, which took place during this year's Auckland Pride festival.
Martin approached the pair repeatedly kicking and punching both while yelling homophobic slurs. Mr Al-Sa'afin has previously told media he thought his life was in danger.
Reading aloud a victim impact statement, Al-Sa'afin told the court about the effect this random act of violence has had on his life. "On that night, my friend Ferg and I were made to feel humiliated and worthless.
The actions of Joden were intended to make us feel like we didn't belong, and that we were wrong in living our lives the way that we were," he said.
"We were assaulted verbally and physically and that left a profound effect on both our mental states."
Martin's lawyer says he is remorseful for his actions, which seems to be accepted by Mr Al Sa'afin who says he has forgiven Martin for the attack.
Speaking directly to Marin, the victim said "You have a lot of life left to live and you have a lot of learning to do. You changed my life and Ferg's life forever. What you did was not acceptable," Mr Al-Sa'afin said.
"But to move forward to help my own healing, I need to do this. I forgive you for what you did to me. And I hope that if there's anything that you take from today, it's that we all believe in the same thing. And that is love."
Martin is currently on bail and will be sentenced on December 3rd.