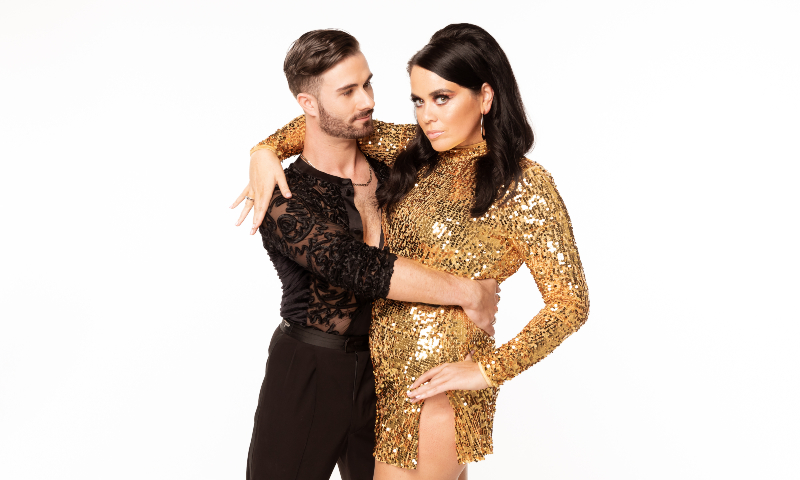 When Dancing with the Stars' best professional dancer was paired with NZ's hottest comedian you knew there was going to be fireworks. Laura Daniel and Shae Mountain's chemistry and determination saw them make it all the way to the DWTS final, inspiring thousands of fans along the way. express caught up with the two to discuss their thirsty AF dynamic, making children cry and busting a move at Family Bar!
---
Laura Daniel:
Take us through your training regime for the show?
Wake up at 6 am dance basically all day, drill the number until the point of exhaustion. Also constantly throughout the day – eat bad food which counters all the exercise and prevents us from looking too hot and intimidating the competition.
Sound like a solid game plan! How was it getting to know Shae?
I can't remember the time when I didn't know Shae. Feels like he's been in my life forever, I clicked with him pretty much straight away. They try to pair you with people that you have a similar personality to, so it's not a hellish journey. The same people make Married at First Sight so they've got it figured out (though I think they did a better pairing job with us…)
How would you describe the dynamic between the two of you?
Thirsty AF.
Did being a comedian take off some of the pressure of the competition because you are used to taking yourself less seriously?
It definitely helped, but at times it meant as a comedian I had to work a bit harder to be taken seriously on the show. When you're doing a different dance every week, you have to show all the different sides of you, as well as be vulnerable on camera, it's a reality show after all! I like to laugh and keep things light in the rehearsal room, but I have super determined side, as does Shae, so we worked really well and really hard together.
There is often rumours about sexual chemistry between dance partners and affairs on the show – Did working with a gay dance partner make it easier for you to be more daring and fully commit to the passion of your performances?
It certainly made it a lot harder to have an affair, he never really seemed into it no matter how hard I tried! (laughs) I actually requested a gay dance partner for this very reason – I love to fully commit (slut it up) when I dance/perform, and it was cool to have chemistry with someone and it not ruin either of our lives.
You mention you had always wanted to dance but never had the perfect dancer's figure – how do you think you making the final has empowered young women in NZ?
I've had lots of people send me videos of their daughters crying when I didn't win. Which is great because what I set out do on this show – really upset a lot of small children. In all seriousness, the reaction from young women/mothers has been the biggest reward from doing this show. I've heard heaps of stories of young girls taking up dance class because they saw me do it. The show can turn into a bit of a "who's the hottest" competition, so I was stoked that Shae and I could set a positive example on the screens for young women or young men that wanted to dance but didn't feel like they would fit in.
You recorded your own take on a Nicki Minaj track for the final. Will we ever see you attempt a mainstream pop career?
I'm always attempting a mainstream pop career in some way… My comedy-pop-duo Two Hearts has turned into an outlet for this fantasy. We've got a show on in July to fundraise for our Edinburgh season (you know like how mainstream pop stars are always putting on fundraiser shows)!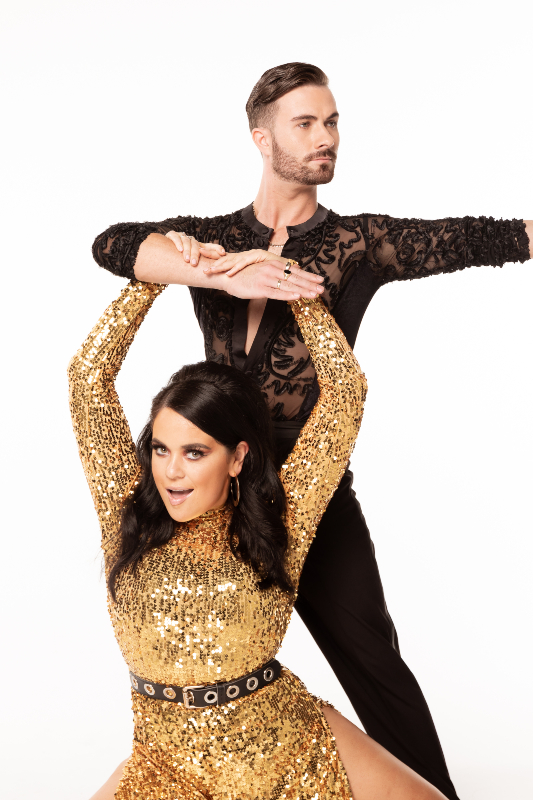 Laura Daniel and comedy and life partner Joseph Moore are taking their hilarious Two Hearts The Comeback Tour to Auckland's Q Theatre from Wednesday 17 to Friday 19 July. Tickets from www.qtheatre.co.nz
---
Shae Mountain:
How was it getting into dance as a young male in NZ?
I started dancing at age 10. For the first few years, I wasn't overly open about being a male dancer with my peers. New Zealand is very much a sporting nation and while most of my friends were playing rugby or cricket on the weekends, I was waltzing around the floor of a dance competition, I thought that if everyone knew that I was a dancer, I would be teased. Thankfully that was not the case at all. As time went on my friends and peers found out I was a dancer, they were all very impressed and supportive. I think a few of them may even have been jealous that I was spending so much time dancing with pretty girls. I think its really great see iconic NZ athletes like Manu and Glen on DWTS giving dance a go. It really shows the younger generation that dance is for everyone no matter your age, gender, background, orientation etc, everyone can enjoy it! And we have so many talented young ladies in need of male dance partners, give it a go boys!
How much more intense does it take to get a 'star' all the way to the finals?
The competition definitely gets harder as time goes on. Initially, we had four rehearsal weeks before the live shows started so we were able to prepare our first 3 dances ahead of time. By about week four I had to choreograph and teach Laura a new routine each week, and by week 9 it was two dances per week. We went from doing about seven hours per day in the beginning to twelve hours per towards the end. Being on the show is a seven day per week commitment and as the weeks go on it the stress and fatigue really starts to increase. The last four or so weeks of the competition were very challenging but we were very determined to make the final so we stayed focused, pushed through the injuries, mental and physical fatigue and thankfully made it to the final. Laura's drive and determination through those last few weeks was amazing. She really was in it to win it!
Where do you like to dance when you're out on the town?
I love a good night on the town. My go-to club is definitely Family Bar on a Friday or Saturday night. During the show period I didn't have a lot of time or energy to be able to hit the town, but I'll be making up for that over the coming weeks for sure!
Would you wear any of the costumes out?
Absolutely! It was awesome to have quite a bit of creative input into many of our costumes. A couple of the shirts I wore were actually my own. And I was lucky enough to take home a few items from the show. My favourite looks were my mesh tank for our Cha Cha, my GI Joe style Tango costume and most of all my black pleather "Judas" Paso Doble jacket, all of which I'd definitely wear out to town.
Is there a feeling of an LGBTI community with the NZ dance community?
Although the ballroom dance community in NZ is actually quite small, LGBTI dancers are a huge part of the dance community here as well as internationally. A large majority of past world champions and legends of the dance industry are LGBTI. The dance industry in NZ is very supportive of the LGBTI community. Many of our dance competitions include same-sex dance couples which is fantastic! Unfortunately, some countries still don't allow same-sex dance couples to compete in the same events as the opposite sex couples, or even at all in some cases. NZ is definitely leading the way!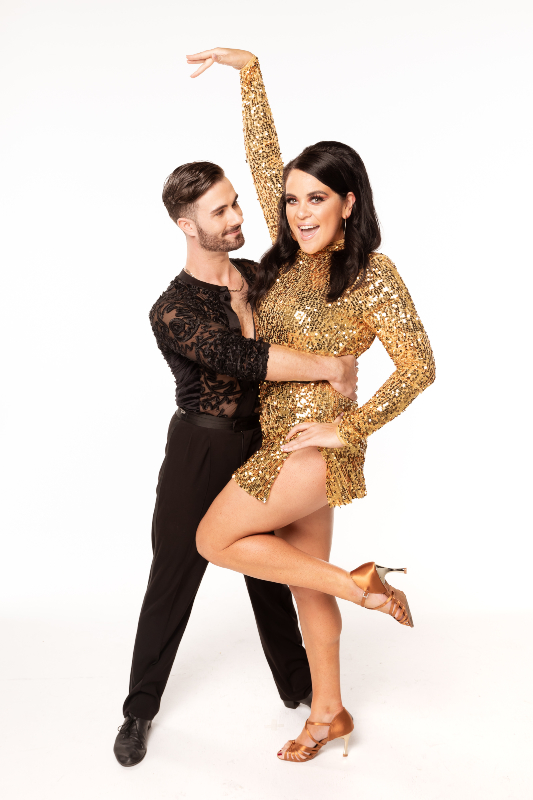 Follow Shae on Instagram @shaemountain