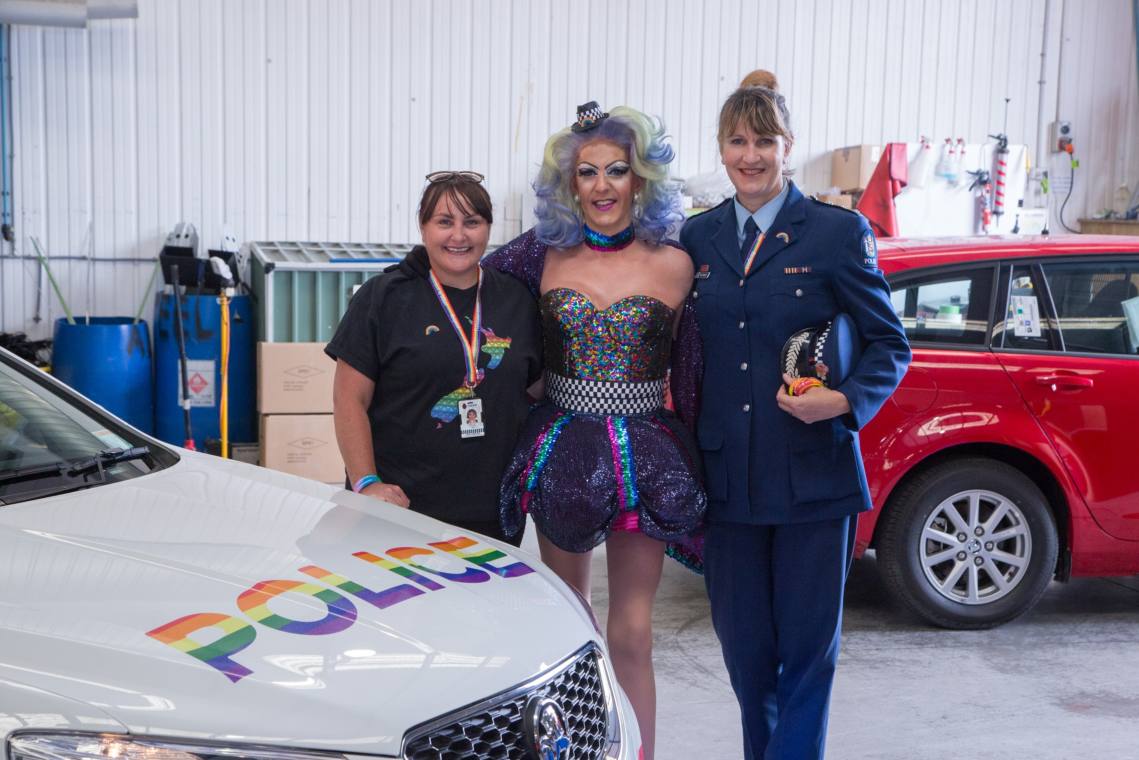 NZ Police say they are changing the way they provide support to their LGBTI+ staff and won't be refilling the Diversity Liaison Officer Coordinator position.
Inspector Tracy Phillips [pictured, right] has left the New Zealand police to take up a new role with the SPCA.
Phillips had served as the very first Diversity Liaison Officer Coordinator; a position she took on voluntarily in addition to her regular police work.
Phillips found herself in the national spotlight late last year as she negotiated with Auckland Pride to allow LGBTI+ officers to march in the Auckland Pride Parade in uniform. She was ultimately unsuccessful.
Police Commissioner Mike Bush has praised the role Phillips has played in making the police a more inclusive environment. She has led in a number of roles, he notes, "but I have particularly valued her relentless dedication and efforts in relation to the Rainbow community, both within Police and externally."
NZ Police has Diversity Liaison Officers (DLOs) around the country whose role is to assist, support and work towards providing a safe community and work environment for employees who identify as LGBTI+.
A spokesperson from the NZ Police confirmed Inspector Phillips' departure. They say, "going forward, rather than having one coordinator supporting the DLO network in addition to their day-to-day duties, support will be provided by the National Prevention Centre, based at Police National Headquarters."
This is the second major shakeup in how police deal with LGBT issues after the removal of specific LGBT training for staff in 2016, which was reported by Radio NZ last year.
The police said the removal occurred after the material was incorporated into the wider training programme. At the time the police explained the decision, saying, "the entire recruit training programme now has had a very strong focus on living the Police values daily — demonstrating: Professionalism, Respect, Integrity, Commitment to Maori and the Treaty, Empathy and Valuing Diversity to all people in all communities."