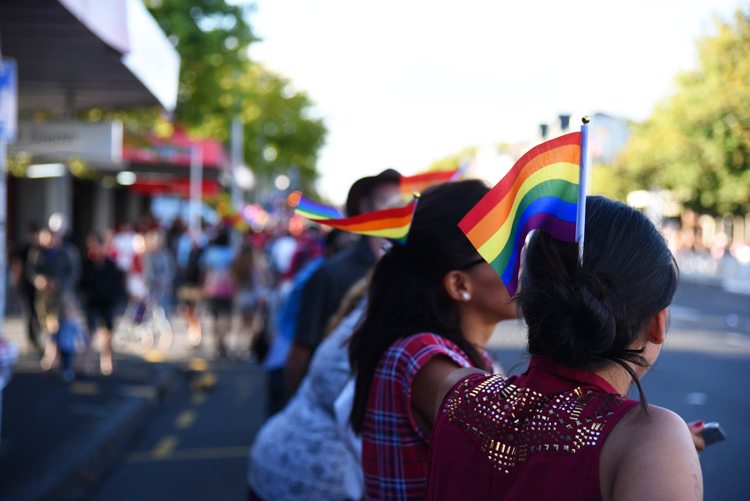 Despite not securing ATEED funding for a full-scale parade; Rainbow Pride Auckland tell express they will still put on a 'range of rainbow celebrations' from 16-29 February 2020, which will run directly after Auckland Pride's festival (1-16 February), giving us a full month of Pride events.
In a statement Rainbow Pride Auckland tells us:
"Rainbow Pride Auckland (RPA) continues to work on plans for Pride Month 2020 despite being unable to secure funding from Auckland Tourism, Events and Economic Development (ATEED).
Given the extensive works happening across the CBD, the possibility of a motorised parade is no longer an option. Because of that, RPA's application to ATEED for event funding could not meet the necessary criteria.
"Unfortunately, we couldn't secure funding from a key producer of events in Auckland, but we are in ongoing discussions about alternative options which still align with our vision of delivering a world-class celebration in Auckland," says acting board chair Nate Moss-Penman.
As the city gets prepared for large scale events (Americas Cup) happening in the coming years, a massive amount of infrastructure development (Quay Street redevelopment, City Rail Link on Albert Street and Karangahape Road) is planned for and already started. From conversions of existing roads to public spaces to upgrades and persistent road closures, it is unsafe to have a motorised parade in Auckland's central city.
"We have to value the safety of our parade participants and spectators, and right now Auckland City can't accommodate the parade on a scale that we would like to have delivered."
"ATEED has been incredibly helpful so far in our early planning phase and we will continue to work with them where we can to make sure Auckland gets the celebration it and our rainbow communities deserve."
While plans have now shifted to a multi-faceted walking parade, the board are also committed to delivering a range of rainbow celebrations in Pride Month 2020. There will be an announcement soon once they have confirmed the route with its partners."