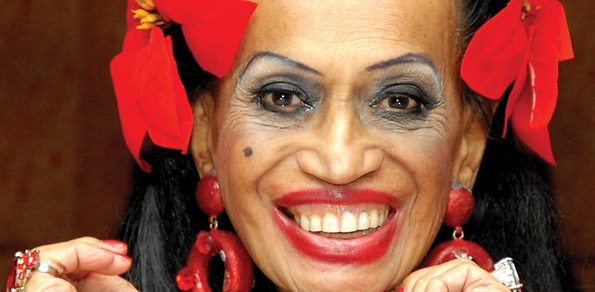 The portrait is part of a new exhibition celebrating a trailblazing generation of transgender women in New Zealand.
Poutokomanawa: The Carmen Rupe Generation will feature portraits of Carmen Rupe, Georgina Beyer, Dana de Milo and Chrissy Witoko, as well as work by transgender artists.
The New Zealand National Gallery in Wellington unveiled the collection yesterday and is open to the public for viewing.
Co-curator Chanel Hati said the Rupe was a pillar for the Trans community and more broadly a generation which paved the way for the rights of LGBT New Zealanders today.
Hati also acknowledges the important place Rupe has in Wellington's history.
Rupe ran for the Wellington mayoralty in 1977 with the backing of controversial businessman Bob Jones.
Her platform included an extension of pub opening times from 6pm to 2am, lowering the drinking age to 18 and decriminalising prostitution, abortion and homosexuality.
"Carmen's charm and charisma were undeniable and she remains an iconic symbol of the Wellington transgender community," Hati says.
"She was a well-loved public kuia … who was driven to create a safe space for us all, locally and politically."
While the Poutokomanawa: The Carmen Rupe Generation will only be temporary, Carmen's portrait will remain as part of the gallery's permanent collection.
Rupe will become the first transgender person to have their portrait featured in a collection of over 200 permanent pieces.
Gallery administrator Talei Langley says the addition is significant given her importance to the LGBT community but also her place in New Zealand history.
"We want to be able to tell the stories of all New Zealanders, including those that might be a little bit more marginalised.
"She touched more than just her community."
Poutokomanawa: The Carmen Rupe Generation will run from September 18 – December 15 at the New Zealand Portrait Gallery.