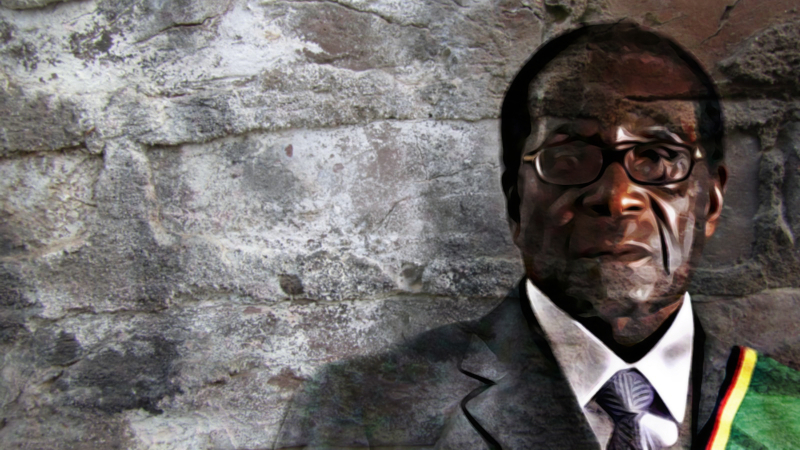 The former President of Zimbabwe, Robert Mugabe has passed away, leaving the nations LGBTI community with mixed feelings about the leader who has been recognised as both a liberator and condemned for his oppression.
Mugabe's death which was confirmed via Twitter by Zimbabwe's current President, Emmerson Mnangagwa via twitter saying "Zimbabwe's founding father and former President, Cde Robert Mugabe" had passed away.
Mugabe who will go down in history for his role in Africa's liberation movement, including establishing a free Zimbabwe in 1980, the leader will also be remembered in history as a brutal tyrant who oversaw the nation's economic decay, and eventual collapse.
Mugabe was also infamous for his treatment of his nation's LGBTI community, vilifying sexual minorities and proclaiming that homosexuality was purely a Western affliction being imposed on the country.
During his rule, LGBTI people were arrested and LGBTI rights group GALZ was often harassed and raided by the authorities.
Speaking with MambaOnline, Chesterfield Samba, who is the Director of GALZ, explained that Mugabe's death had elicited mixed feelings within the country's LGBTIQ community.
"Whilst some revere him as a statesman, there are many who were impacted negatively by his statements and actions that fuelled tribalism, racism, and homophobia."
"It was difficult to separate Mugabe from the man, head of state and party leader. We obviously do not celebrate death in our culture [and] we will remember him for the good and equally the bad. His death is a stark reminder of how mortal we are."
Samba added, "We commiserate with the family and the nation at large."
Following Mugabe's, British LGBTIQ rights campaigner Peter Tatchell – who twice attempted a citizen's arrest of the then president on charges of torture – in 1999 in London and again in Brussels in 2001, also spoke out about the news.
"The world had so much hope for the freedom fighter who suffered imprisonment and later rose to power on a promise to build a new, democratic, non-racial Zimbabwe," said Tatchell in a statement.
"But the truth is that he betrayed it all for a repressive, dictatorial, self-serving regime that boosted his personal wealth while impoverishing his own people."
"He fell well short of the moral stature and accomplishments of Nelson Mandela; becoming a megalomaniac, power-hungry leader who subjugated his own people while purporting to be emancipating them," added Tatchell.
Among his most famous comments, Mugabe stated that gay people are "worse than pigs and dogs", that they "don't have any human rights at all" and that homosexuality "destroys nations, apart from it being a filthy, filthy disease."
In 2014, Mugabe expressed his backing for Uganda's extreme anti-homosexuality law, which was condemned across the globe before eventually being struck down by the courts. He described the law as "fighting a just fight."
Currently in Zimbabwe same-sex marriage is still banned with the 2013 Constitution expressly outlawing marriage equality. Despite the 2013 Constitution providing protection of civil liberties and human rights, laws criminalising homosexuality, with penalties of up to three years in jail, remain on the statute books and to date have yet to be challenged in any court as being unconstitutional.
According to reports it's understood that Mugabe died at a hospital in Singapore at the age of 95.