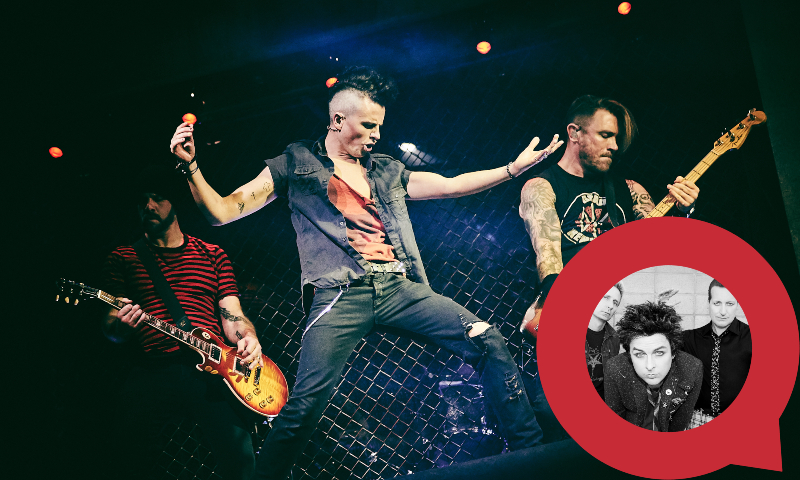 Fresh from a critically acclaimed West End run and sell-out UK Tour, Green Day's Grammy and Tony award-winning rock musical, American Idiot, will play Auckland's Civic Theatre this October. Green Day lead Billie Joe Armstrong tells us about his sexuality, the show's inspiration and the day the ultimate American Idiot (President Trump) was in the audience.
A lot of people do not that realise that Green Day's Billie Joe Armstrong is openly bisexual. He publicly outed himself in an interview with The Advocate in 1995, saying, "I've always been bisexual. I mean, it's something that I've always been interested in. I think people are born bisexual, and it's just that our parents and society kind of veer us off into this feeling of 'Oh, I can't.' They say it's taboo. It's ingrained in our heads that it's bad when it's not bad at all. It's a very beautiful thing."
Previously he had alluded to his sexuality in the song Coming Clean released in 1994. Ten years later he told Rolling Stone, "it was a song about questioning myself. There are these other feelings you may have about the same sex, the opposite sex… People are acting out what they're feeling: gay, bisexual, transgender, whatever. And that opens up something in society that becomes more acceptable… I think it's a process of discovery. I was willing to try anything."
Next month, American Idiot, the musical based on Green Day's award-winning album of the same name and inspired by Armstrong's life, will be hitting our shores with a 15 strong UK cast plus a four-piece live band.
American Idiot is the story of three boyhood friends, each searching for meaning in a post 9/11 world. Armstrong describes it as a 'coming of age [story] in a politically-driven climate', which is '90% based on my life.'
Released in 2004 at the height of Bush's War on Terror, American Idiot is Green Day's most successful album. It produced huge hits like 'Boulevard of Broken Dreams' and 'Wake Me Up When September Ends' which also feature in the musical.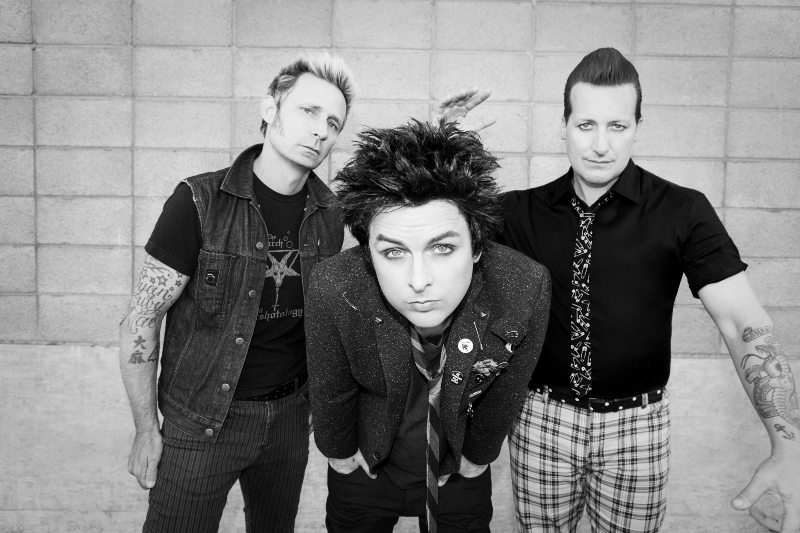 "I've never put so much emotion into any record as I have on American Idiot. There are times where I feel like I get choked up like it's hard to sing the next line because it's from some emotional place that I've experienced in my life that resurfaces every time I play those songs."
"Around 2003 because of what was happening in the Administration, and what was going on in the war, and Iraq, we started to take a more personal stance. I remember going on this walk and I thinking I am the son of rage and love – Jesus of Suburbia… Those two lines came out; excited me and scared the living piss out of me at the same time."
Jesus of Suburbia is now one of the musical's key characters, but Armstrong admits, "I never thought I'd end up doing Broadway."
Elaborating on his initial concerns he says: "I wanted people to have open minds. If you're bringing your family to go see something on Broadway its hard to go 'do I want to be challenged right now' or 'do I want to see a nice little fairytale?' American Idiot is like a cold reality."
His concerns were unwarranted. The musical has been both a huge commercial and critical success across the worldwide.
"The reaction was amazing," he agrees, saying that on opening night, "[I heard] one hardcore Green Day fan say, 'oh my God, this was nothing like I expected,' and then I heard someone say, 'I guess this was inspired by a rock band or something like that?' I mean they had no clue who Green Day was. And that was really exciting because it was reaching a whole new audience."
That new audience included President Donald Trump and Armstrong was clearly unimpressed with his presence. "It was really strange to see," he exclaims! "I'm thinking "what the fuck are you doing here? Really?!"
---
American Idiot will open on Thursday 10th October. Tickets from Ticketmaster.co.nz